This post was most recently updated on August 7th, 2020
Programmatic Marketing has been one of the most popular issues in ad optimization in 2014 up to now. With its smoother, faster and more efficient feature, it is a great advancement in the online advertising industry that is widely used today.
Publishers are gradually moving to utilize Programmatic selling on their ad inventories. With this technology, Publishers are able to sell their inventory without directly communicating with the buyer by using real-time channels and machine-driven methods. Programmatic selling has been proven to create significant value and revenue growth to publishers.
What are the Advantages and Disadvantages of Programmatic Selling?
The top three disadvantages cited across all publishers were:
Commoditization of product (therefore resulting in lower CPMs);
Publisher's lack of expertise;
Devaluing of direct relationships
When it came to the advantages of programmatic, most mentioned:
Increased overall revenue;
Greater access to quality advertisers;
Cost savings
Smaller publishers, those earning under $1 million in revenue per month, has been said to have fears over programmatic and thus don't quite understand it. For that reason, they don't commit and devote more time, effort and resources for programmatic selling.
This graph shows the gap between Programmatic management and small publishers:
Source: adexchanger.com
As experts in the online advertising industry, Monetizemore is in the business to help even small publishers earn the most out of their ad inventory. Monetizemore, as an outsourced ad optimizer can do the job of managing programmatic ad space selling as well as connect the publishers with direct buyer relationships (high-value ad space buyers).
Related Read: Why Direct Publisher Relationships are the Best
The programmatic system is not new to Monetizemore. We have worked in partnership with different ad networks that offer programmatic strategies and found it profitable for the publisher.
Programmatic strategies are also included in our ad optimization game plan and we keep up to date with its advancement in ad-space selling in order to remarkably increase a publisher's revenue.
To discuss more programmatic selling and a strategy that fits you, contact us today.
 You can also sign-up for FREE to Ad Exchange or become a Premium Publisher.
---
Related Reads: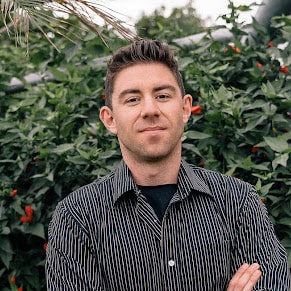 Kean Graham is the CEO and founder of MonetizeMore & a pioneer in the Adtech Industry. He is the resident expert in Ad Optimization, covering areas like Adsense Optimization,GAM Management, and third-party ad network partnerships. Kean believes in the supremacy of direct publisher deals and holistic optimization as keys to effective and consistent ad revenue increases.