This post was most recently updated on October 15th, 2020
As we continue in Q1 of 2019, taking advantage of new revenue streams or ad formats would be a great way to add some additional cash flow for all publishers.
However, like always, user experience being the top priority, publishers would have to proceed with which ad format can add value without driving users away.
Keep in mind the recent Google Chrome Ad Blocker release and remember to comply with video ad format rules in order not to get your ads blocked.
In this article, we will give you six different video advertising formats to consider for 2019.
#1 – In-Banner Video
These video ad units is perfect for sites with users spending a high average time on pages. Due to the nature of the ad unit, the video creative is usually not as fast to fire as the regular IAB banner.
It is important to always consider the "time on page" metric when planning to enable this in your inventory.  In Banner Video ads, also known as IBV would also work great for sites that have sticky desktop or tablet ad units in the sidebar.
Since the sticky ad unit stays in the viewport as the users scroll up or down the page, this will ensure high ad viewability and will, therefore, yield high CPM rates for the ad unit.
IBVs or In-Banner Videos are usually enabled by demand sources on your 300×250 or 336×280 ad unit sizes. But if you do not want to run this type of format, you need to reach out to your demand partner and have them block IBVs from displaying.
You can also block this type of format in Google Ad Exchange but not in Google AdSense.
#2 – In-Read Video
This format usually fires in between 2 paragraphs. It is best to have it in a very strategic location where you know your users spend time reading and viewing content.
The ad does not need one to click it for the video to play – as mentioned in the image above; it is a view-to-play cost model.
CPM rates are usually as high as $7 to $9 on desktop and $5 to $7 on mobile. The only caveat is it's not 100% fill so I would recommend working with your ad rep so you can set up a passback or have one other demand source offering the same ad unit.
This way you can catch all impressions where you can traffic to House or Network inside your DFP.
#3 – Floating Video Footer
This ad unit, same as the In-Read type is usually not 100% fill and most of the time based on the daily demand availability. Even so, the rate is still lucrative compared to In Banner Videos with it being always in the viewport as soon as the user lands the page. It's instantly viewable.
The format has become acceptable these days. What users get turned off with is usually when the audio is blasting off when they open the page.
One thing that's very important to arrange with your ad representative is to make sure that it is always Audio Off.
Since this ad unit appears as sticky at the bottom of the page when the user scrolls up or down, publishers cannot run an anchor ad unit 728×90 or 970×90 with this as both ads might overlap.
#4 – Pre-roll Video
If you have the inventory, go for it!
Desktop and mobile users alike are so used to seeing this format that it becomes a part of the whole video content experience as they consume them.
A word of advice when running pre-roll – always consider the maximum time duration of the ad. The risk of losing the users is high due to long pre-roll ads.
#5 – Mid Roll Video
Mid Roll is the most well-earned ad unit compared to pre and post-rolls.
There are two reasons why:
It is the video ad unit with the highest completion rate since users ideally wait and complete the ad to finish.
Users are so used to having to wait for a commercial when watching tv, so they don't usually mind a 30-second mid-roll format.
#6 – Post Roll Video Ads
Post-roll video ads can deliver lots of value if appropriately implemented. For example, if you're using a post-roll ad as a call to action after a branded video content.
Also, take a look at the new Google Outstream video ad format.
#7 – Video Discovery Unit
When a Video Discovery unit is placed on a publisher's page, it scans that page to find out which particular video will best match the topic. The logic behind this being that when a user is shown a video that interests them, they are more likely to stay on the page longer, thereby bringing in more revenue. This increased engagement brings in revenue from both the video ads and the surrounding banner ads that remain viewable throughout the duration of the user's watch time.
It is recommended that publishers who want to use Video Discovery units have available a video library that is diverse enough to provide relevant content for each article. This could be achieved by producing original video content, dealing with content creators or partnering with a Video Discovery platform.
Your Video Discovery unit should be customizable so that it can sport many of the other features in this list including floater video footer, pre-roll, mid-roll, and post-roll video.
Choosing the best format
Need more help with implementing video ads and navigating the world of Coalition For Better Ads formats as well as Google Chrome acceptable ads? MonetizeMore is here to help! Our team of ad ops experts is ready to take care of your every ad optimization need and help take your ad revenue to the next level! Sign up to MonetizeMore today.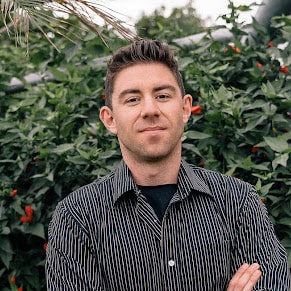 Kean Graham is the CEO and founder of MonetizeMore & a pioneer in the Adtech Industry. He is the resident expert in Ad Optimization, covering areas like Adsense Optimization,GAM Management, and third-party ad network partnerships. Kean believes in the supremacy of direct publisher deals and holistic optimization as keys to effective and consistent ad revenue increases.