This post was most recently updated on August 16th, 2019
In this digital era, we have significantly more tools at our disposal that allow us to work smartly and efficiently.  As a publisher, it is vital that you stay alert on the new tools that can help you optimize your work processes or monetize your website, thus making your business more productive. Here are some of our favorite tools that you should explore:
1) Google Analytics is a standout amongst all analytics services available out there. It gives you insights on the kind of traffic that you have, such as age, gender, and location, making it easy for you to improve user experience and monetize your traffic.
2) GTmetrix is a free tool that analyzes your site speed's performance and provides actionable recommendations on how to improve your website load speed. This is a great tool to make sure that you don't lose a user because your site speed has slowed down.
3) Facebook Audience Insights is an awesome tool if you're working on your content and market research because it can aid you in making creative content that your audience will simply adore.
4) Google Publisher Toolbar is a Chrome extension that provides you detailed information especially on the performance of each of your Google ads, allowing you to optimize it better. If you're using AdExchange, AdSense or Doubleclick for Publishers, this is a must-have tool that you shouldn't miss.
5) Headerbid Expert is another Chrome plugin that will help you understand your header bidder partners performance. This tool gives you insight if your website is under-monetized or suffering from page latency. Here's a step-by-step guide on how to install it if you're not using it yet.
6) Forensiq is an excellent platform for fraudulent traffic detection. It can precisely recognize traffic from botnets, hijacked devices, malicious scripts injections and it has cookie stuffing detection. Using this tool could certainly make sure that you won't lose revenues from fraud traffic.
7) Readz is an incredible resource that you can tap to help you create compelling and engaging content as we all know that outstanding content is the main key that will surely make your site successful.
8) Google PageSpeed Insights is a tool that measures how quickly can your site load up. It's a pretty straightforward tool to use since all you have to do is to enter your website URL. It will provide you with recommendations on how to improve your page speed especially now that Google's page ranking algorithms put a lot of weight on page speed.
9) Google Adwords Keyword Planner offers valuable keyword data such as keyword trend data and related search terms and traffic estimates for these keywords. This is a critical device that you can use in order to build your social network campaigns. The only drawback is that you need an AdWords account in order to use it.
10) Mobile-Friendly Test is a very simple tool that you can use to check if your site is mobile responsive or not. Nowadays, everyone prefers to do things on their mobile phones because of its convenience and accessibility. Mobile responsive designs help boost your organic traffic and provides your user the best experience.
Need a one-stop solution for your Publishing needs? Come sign up FREE as our Premium Publisher and we'll do it all for you.
---
Related Reads: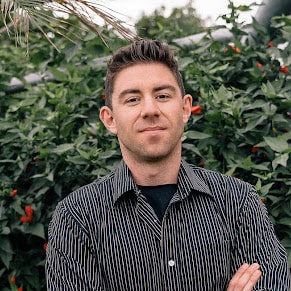 Kean Graham is the CEO and founder of MonetizeMore & a pioneer in the Adtech Industry. He is the resident expert in Ad Optimization, covering areas like Adsense Optimization,GAM Management, and third-party ad network partnerships. Kean believes in the supremacy of direct publisher deals and holistic optimization as keys to effective and consistent ad revenue increases.