This post was most recently updated on December 30th, 2022
Do you want to grow your business? Do you need email marketing tools that are easy to use, affordable with attractive features that will help turn visitors into a loyal audience? There are several email marketing tools that you can choose from when you want to use email to drive traffic, build an audience, or track campaigns.
It is important to note that even with all the new marketing strategies and tactics available, email marketing remains effective. It can be confusing when it comes to selecting the right email marketing tool with the features that you need at the right price.
In this article, we've added four of the best email marketing tools that publishers can use in 2023. We'll briefly go over some of the features and reasons why we like each platform to make your life as a publisher easier. Let's begin!
Mail chimp

Mail Chimp is one of the oldest email marketing tools available and remains a leading tool in the industry. It's an award-winning, feature-packed email marketing platform that focuses on being user-friendly. Mail Chimp offers a variety of templates and visual builders that help marketers create emails and email campaigns. They can help you track, analyze, and grow your audience through CRM, Audience Analytics, reports, and much more. It also integrates seamlessly with several applications from popular sites such as Wordpress.
Find out more about Mail Chimp here.
Active Campaign
Active Campaign is a fully-fledged digital marketing tool that offers sales and marketing automation features. These include features such as an autoresponder, segmentation, analytics, marketing automation, and much more. One of its main advantages is the ability to send several emails with competitive pricing while utilizing its advanced automation features. This is great not just for publishers sending emails, but those with sophisticated lead generation systems or eCommerce publishers.
Find out more about Active Campaign here.
Newoldstamp

Newoldstamp is an email signature generator that integrates with your email client and provides businesses with the possibility to easily create, manage, and distribute email signatures across the whole organization. 
This email signature management solution offers high-level customization options, including template customization, central management, department layouts, automated distribution, auto-update, banner campaigns, and built-in analytics.  
The tool makes it possible to add promotional banners to an email signature, as well as a CTA or links to important pages you want to bring to your recipients' attention. Newoldstamp is the perfect tool for businesses to boost their brand awareness, drive traffic to their website and generate leads.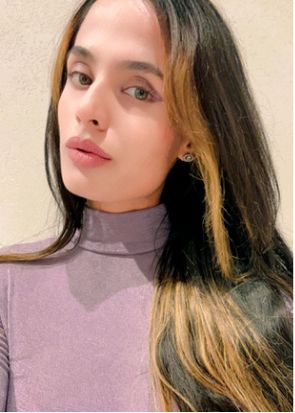 Meet Aleesha Jacob, the #1 B2B AdTech Content and SEO Marketer with over 7 years of experience in crafting data-driven content that fuels conversions for SAAS businesses. Having worked with SAAS companies and clients like BMW and Heineken, Aleesha brings a wealth of expertise. With her unmatched skills in creating compelling content, she helps businesses of all sizes drive more leads & maximize revenue.