If you're a publisher in Canada looking to increase your digital footprint, you'll need to consider using AdTech companies. But with so many to choose from, which should you go with?
Here is a list of the five best Canadian AdTech companies, based on their reach, innovation, and client satisfaction.
1. YTZ International
Utilizing smart links and exclusive campaigns, YTZ partners with affiliates and networks all over the world to monetize Canadian traffic. YTZ covers 150+ countries & all devices, making it an industry-standard solution for monetizing publishers' mobile and web inventory.
How do you get higher earnings for your traffic with them?
It's because they have simple AI optimization script integration, remnant traffic solutions, and direct long-term relationships with brands & advertisers. YTZ grants publishers access to exclusive campaigns with tailor-made landing pages that convert. It depends if you choose the global rotator links or individual campaigns.
They even provide weekly statistics reports so that you can check how your traffic performs. Nonetheless, with coverage worldwide & campaigns for both desktop & mobile modes, YTZ's got your traffic covered.
2. Eyereturn Marketing (previously known as Campaign Manager+)
Founded in 2000, this Canadian ad server streamlines and simplifies campaign workflow processes. They offer quick integration of display, search, and social campaign reports on one unified platform. Post that, it is easy for publishers to launch campaigns into multiple DSPs saving effort and time simultaneously.
Additionally, they also offer converting drag and drop ad building solutions. Eyereturn Marketing also lets you create Google UTMs in one click which you can apply across all placements. Their reports clearly explain CPM, CPC, and CPA metrics for all vendors involved.
With just one tag, it builds first-party data with which audiences and user bases can be segmented for precise targeting. They also deal with Ad fraud safeguarding campaigns from fake impressions, clicks, and bots.
Lastly, they also come with their very own Bulk Placement Editor tool so that publishers can make sweeping campaign changes saving a lot of effort & time.
3. Index Exchange
Index Exchange is a fair and balanced publishers' marketplace where you can access tonnes of brands & premium advertisers. It's an industry-standard monetization platform ensuring your ad inventory is 5-star and readily available to brands willing to pay top dollar. This ad-tech company serves top-of-the-range technology, performance, reliability, and transparency.
The ads are screened to meet quality standards ensuring publishers great user experience serving their users with exclusive ads only. They are currently among the top 10 programmatic ad-tech companies and are dedicated to building a safe and transparent publishers marketplace.
4. Sharethrough (previously known as DistrictM)
Sharethrough previously known as DistrictM is an omnichannel SSP underpinned by advanced real-time bidding technology & enhanced ad experiences. They provide publishers with enhancement technology & quality demand for optimizing their sites' user experience and audience engagement retention.
They're a sustainable programmatic media buying ecosystem for app developers and content creators.
Their header bidding solution has been one of MonetizeMore's highest-earning performers for some time. It is expected to carry on being a vital addition to our list of partners and top ad networks in 2023. They deliver impressive CPM rates resulting in maximum ad revenue and RPMs for many premium publisher partners.
5. Zoomd Technologies
For publishers, Zoomd Technologies gives you a personalized, revenue-generating on-site search. Publishers can leverage huge amounts of first-party data alongside advanced technologies so that they can meet their conversion KPIs easily.
On one end of the platform, publishers maximize their existing website traffic with a whole new search experience while advertisers acquire users globally on the other end. Zoomd Tech's algorithm customizes & matches data post the comparison with desired KPIs. The advantage here is that you don't need to pay for wasted traffic, only for results.
Without the requirement to add additional ad units, publishers can easily monetize their current ad space all while making use of the smart data from search queries.
In addition to adding over 600 media sources and smart intent data, as well as the vast amount of daily data points, advertisers can better define and target the right users within the same dashboard, exceeding conversion KPIs and achieving actual growth for their mobile apps.
6. Blockthrough
If you are a publisher looking for Adblock revenue recovery, Blockthrough needs to be on your radar. They've been helping publishers recover the ad revenue they are losing due to adblocks without affecting the user experience. Blockthrough's team first analyzes your KPI metrics like traffic and loss of revenue due to ad blockers. After that, they insert a javascript snippet to detect any adblocks and integrate ad recovery technology.
Additionally, their reporting dashboard lets you check adblock usage across your webpage so that you know where this ad revenue is being lost and how you can recover that ad-blocked inventory. Their other benefits include header bidding wrapper compatibility, no setup fee, programmatic revenue recovery, recovered revenue shares, etc.
7. StackAdapt
StackAdapt is a Toronto-based programmatic advertising company. This programmatic ad-tech platform helps digitally-focused publishers around the world deliver exceptional results and exceed campaign performance daily.
Their easy-to-use self-serve platform and AI tool's built to target ads based on the niche with the website. Their innovative 'Page Context AI technology is designed to provide precise ad targeting based on the context and content of the webpage on which the ad is appearing.
StackAdapt's Page Context AI extrapolates relevant content on the page, dynamically optimizes it, and offers a super-smooth user interface to preview results. For better accuracy, they also have added options of incorporating other languages.
Results: A client earned around 400% more conversions compared to their competitors. Another company had a CPA that was one-quarter of the next best strategy, without deteriorating scale.
MonetizeMore
A little bit of a self-plug here 🙂
For the last 13+ years, we've been helping publishers with different shapes and sizes to increase their ad revenue significantly. As there is no one-size-fits-all solution, we combine cutting-edge ad tech and custom optimization techniques to achieve the best results.
MonetizeMore is trusted by 1,500+ publishers worldwide and is a google certified publishing partner. Partner with us and we will help you to monetize your Latin America traffic and even more importantly, increase ad revenue for your site. Our publishing partners have seen their ad revenues increase 36-40% and more after partnering with us.
Related Read: https://www.monetizemore.com/case-study-content/
Get in touch with MonetizeMore today to realize the potential of your ad inventory.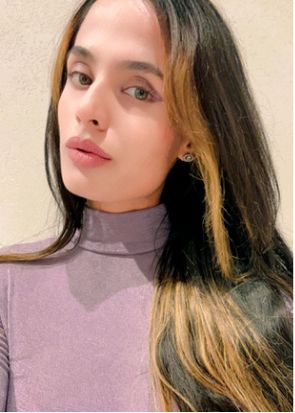 With over seven years at the forefront of programmatic advertising, Aleesha is a renowned Ad-Tech expert, blending innovative strategies with cutting-edge technology. Her insights have reshaped programmatic advertising, leading to groundbreaking campaigns and 10X ROI increases for publishers and global brands. She believes in setting new standards in dynamic ad targeting and optimization.