This post was most recently updated on July 12th, 2019
Publishers are frustrated with the lack of monetization of Apple News. Although this source drives even more traffic than Facebook to some publisher sites and has experienced tremendous user growth, monetizing traffic remains a challenge. Find out how much ad revenue publishers are earning from this traffic source, what their biggest challenges are and why they seem to struggle to monetize all their traffic.
Subscribe to our YouTube channel for weekly video updates!
Video transcription
In 2018 Apple News offered publishers a high-quality and engaging audience with fantastic growth.
The problem was that ad revenue was low, yet publishers hoped it would change.
Now, most publishers report that they are still waiting on ad revenue to pick up.
Lack of advertiser interest and low remnant ad fill rates seems to be the reason for this.
Some publishers have claimed to earn low five-figures or even less than $1,000 per month in ad revenue.
Publishers are having trouble selling their Apple News ad inventory directly.
Limited user targeting doesn't allow tracking of IP addresses.
Apple also prohibits programmatic selling of ad inventory.
Instead, some publishers sell Apple News inventory as a value-add to the rest of their ad inventory.
They position it as premium, in-app inventory which some advertisers demand.
The NBCUniversal sales team started selling remnant inventory directly for publishers since 2017 and have been able to achieve $3-$4 CPMs.
However, publishers state that not much of their remnant ad inventory gets sold.
Some claim the remnant ad inventory fill rate for Apple News is around 15-25%.
Referral traffic seems to have remained flat for some publishers ranging between 4-6 million views per week.
Publishers, however, did experience audience growth and claimed Apple News drives more traffic than Facebook.
Others are turning toward selling subscriptions and are seeing some success.
However, they have to give Apple a 30% cut and ownership of the customer.
Publishers need to get creative with their monetization techniques.
Some plan to drive podcast downloads, send users to a subscription paywall or even grow their email list.
Source: https://digiday.com/media/hard-to-back-out-publishers-remain-frustrated-by-apple-news-monetization/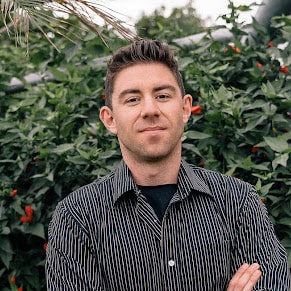 Kean Graham is the CEO and founder of MonetizeMore & a pioneer in the Adtech Industry. He is the resident expert in Ad Optimization, covering areas like Adsense Optimization,GAM Management, and third-party ad network partnerships. Kean believes in the supremacy of direct publisher deals and holistic optimization as keys to effective and consistent ad revenue increases.