This post was most recently updated on August 2nd, 2019
Adtegrity is a CPM based American publicly-traded company. Before attempting do join them, make sure to check out their acceptance criteria because it's quite a long list. In order to be accepted, everything on your website –including design and content–has to be high quality. Two additional qualifications include a minimum of 500,000 page views/month and 50% of the website's traffic has to be from the U.S.
Interface – 3.5/5
Be aware, since the setup requires manual code insertion, at least average skills are required to efficiently setup and manage things without pulling out all your hair in frustration. One nice thing is that statistics are updated every 24 hours and may be viewed by date, ad format or other ways. As a publisher with Adtegrity, you will have access to more than 30 vertical content channels that are divided in such a way as to employ the best possible impact with advertising campaigns.
Publishers are also promised the ability to work hand in hand with Adtegrity to ensure the full optimization of advertising potential of their website. The interface does load quite fast; however, the reporting does not offer a comprehensive suite of options.
Performance – 2.5/5
Unfortunately, the CPM rates are pretty low and that's before 55% is deducted. On the bright side, 100% fill rate is promised. In terms of coverage, Adtegrity is global but does focus on and prioritize U.S. users. It is important to know that Adtegrity only shows ads to unique visitors, so if the same user visits the website again it won't count as an impression.
If your website gets a lot of unique visitors, then Adtegrity could be worth checking out. Flat rates are offered only from U.S. traffic and beyond that, only unique visitors.
Features – 3/5
Adtegrity does have a nifty little feature called the ad monitoring system and it does scan ads for malicious content that might damage a user's computer. In terms of targeting, publishers can access day-parting, content channels, contextual advertising, choice of demographics, frequency capping and geographics.
There is also the usual variety of ad styles available which include: several kinds of banners (including leaderboards and skyscrapers), pop-ups, video ads, mobile ads, rich media, expandable ads and flash files. For ad sizes, you can pretty much expect the usual sizes. They don't allow publishers to manage advertiser campaigns.
Service – 2/5
In terms of service, Adtegrity places an ad rep with each publisher account. They are quick to respond and are helpful at first but tend to fall off the map. The ad reps know how to get the campaigns going but are not knowledgeable about complex targeting techniques and how to get the most out of their system. The ad reps definitely do not go the extra mile from what we've seen.
Reliability – 3/5
Adtegrity runs on a net 45 payment schedule which means you get paid 45 days after the relevant month. It's not fun waiting a while for the first payment but once the ball gets rolling; you will get paid every month. You have the option of either being paid by PayPal or cheque and the minimum payout is $50. Adtegrity has a great reputation for paying on time and the correct amount. However, the criterion is high so this ad network might not be a good fit for new website operators. More established websites would be a better fit.
The interface seems fairly reliable as we have not seen it go down. We have not seen any major ad impression discrepancies which are a big plus. If something goes wrong, however, ad reps are slow to solve problems and many times are unable to understand how to solve the problems without forwarding them to their programmers.
Overall – 2.8/5
Overall, Adtegrity could be a good ad network, however, they are held back by their strict regulations that don't really serve an important purpose. Their ad reps can become a bit jaded over time. At the same time, their interface is decent and the ad performance can be alright if you have a US audience.
If you can handle all the unnecessary restrictions and the majority of your audience is American, check out Adtegrity. If you would like to learn how Monetize More could implement Adtegrity into your ad inventory in the most optimal fashion, contact us today.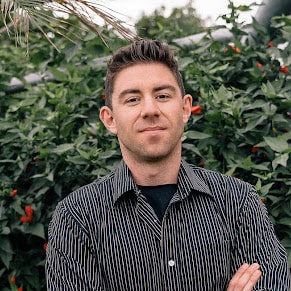 Kean Graham is the CEO and founder of MonetizeMore & a pioneer in the Adtech Industry. He is the resident expert in Ad Optimization, covering areas like Adsense Optimization,GAM Management, and third-party ad network partnerships. Kean believes in the supremacy of direct publisher deals and holistic optimization as keys to effective and consistent ad revenue increases.