The AdSense forum for publishers using Google AdSense to monetize their traffic. Here they can get information on issues they are experiencing. Users who are more familiar with the AdSense platform help newcomers by answering questions. Sometimes, even Google employees will help publishers find solutions. There is also a treasure trove of information from past questions asked by publishers. If you are new to the forum and can't find an answer to your problem, you can simply post a question, and community members will help.
However, what if the AdSense forum isn't cutting it for you and you're looking for more information on AdSense? Here are a few alternatives that will help you get the most out of your ad inventory and solve AdSense related issues.
AdSense forum alternatives
MonetizeMore blog
At MonetizeMore, we create content on all topics related to ad optimization. We regularly cover any developments on Google AdSense, Ad Exchange, and Google Ad Manager. Over the past years, we've written extensively on AdSense related topics to help publishers reach their full ad revenue potential.
You can see all our AdSense related topics here: https://www.monetizemore.com/blog/.
Here are some of our most popular AdSense blog posts:
–How to make money with Google AdSense (ad optimization tips included)
–How to create an AdSense account
–How to appeal an AdSense ban for invalid traffic
–AdSense alternatives if you're looking for additional ad networks to bolster your ad stack
MonetizeMore YouTube channel
On our YouTube channel, we publish a mix between step-by-step tutorial videos and informational content for publishers. If you want a step by step guide on solving some of the most recent and common AdSense issues that require a bit more technical know-how, subscribe to our channel!
Take a look at all our AdSense videos here.
Google AdSense YouTube channel
For more basic information on AdSense and to better understand the platform, be sure to subscribe to the Google AdSense official channel. They do a great job of educating publishers on the basics of AdSense and often do it in multiple languages.
See the Google AdSense YouTube channel here.
P.S. looking for a bit more advanced tips and advice? Be sure to check out the Google Ad Manager forum where we actively answer questions from publishers over here.
Taking your AdSense revenue to the next level
So you've browsed through the AdSense forum, but you're looking for a way to increase your AdSense ad revenue. After all, you're running a business, and the more money you can make from your current traffic levels, the better. You need to find out how to optimize your ad revenue, but where to start?
With PubGuru University School Of AdSense, you can find out how! We'll show you using step-by-step over the shoulder videos how to master your AdSense ad inventory. You'll also get to join a community of like-minded publishers and even get a certification course upon completion!
Are you ready to take your AdSense ad revenue to the next level? Enroll in School Of AdSense today!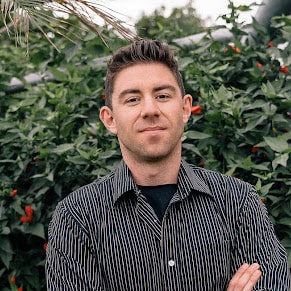 Kean Graham is the CEO and founder of MonetizeMore & a pioneer in the Adtech Industry. He is the resident expert in Ad Optimization, covering areas like Adsense Optimization,GAM Management, and third-party ad network partnerships. Kean believes in the supremacy of direct publisher deals and holistic optimization as keys to effective and consistent ad revenue increases.