Google has announced that Linked Ad Exchange Accounts are being deprecated, and publishers must take action before April 2023. Find out what it means for you and your revenue stream in this blog post.
You will continue to have access to manage any existing Ad Exchange linked accounts to your Google Ad Manager (GAM). By March 16, 2023, Ad Exchange Linked accounts' complete deprecation will occur.
As part of Google's Plan to simplify how you get access to demand by streamlining monetization, reporting, and inventory management, they will be deprecating the ability to link multiple Ad Exchange accounts to a single Google Ad Manager account. In the future, only a primary Ad Exchange account (sometimes called a "mapped" Ad Exchange account) can be used for backfills.
Previously, you could link multiple Ad Exchange accounts from different Google partners to your Ad Manager. This allows users to access your inventory from Ad Exchange line items.
More than one Ad Exchange account can be linked to Ad Manager, but your primary account cannot be duplicated.
According to Google, these are the two types of Ad Exchange Accounts:
Primary Ad Exchange account
Ad Exchange accounts are managed in Ad Manager. The settings and reporting from your primary Ad Exchange account appear within the Ad Manager user interface and are used for select Ad Manager features, such as First Look and Open Bidding. Your primary account may be referred to as your "mapped" or "unified" account.
Your primary Ad Exchange account can only be used to fill inventory if added to the "Linked accounts" section. Only the primary account can be marked as "Default for dynamic allocation."
Linked Ad Exchange accounts
While a single Ad Exchange account is recommended for each Ad Manager network, these secondary Ad Exchange accounts can be added as a backfill inventory for line items. AdSense and Display & Video 360 accounts can also be linked.
As per Google, with the deprecation of Linked Ad Exchange Accounts, you'll get all the following benefits:
Improved Monetization
Unlock yield positive features such as Open Bidding, First Look, and Optimized Competition.
More ways to sell your inventory with Programmatic Guaranteed, Preferred Deals, and Private Auctions.
Simplified Reporting
Simplified reporting through the Ad Manager Historical Report as we introduce key dimensions and metrics into the Historical report
Consolidated Pricing Rules
Pricing rules must only be set in the mapped Ad Exchange account, enabling you to maximize revenue on every transaction.
Uniform Protection
Improved workflow that does not require the duplication of Protections across your linked accounts and mapped accounts
To view the Ad Exchange accounts that you have linked to your Ad Manager network, please go to Admin > Linked accounts > Ad Exchange. Any account not marked as "default for dynamic allocation" is considered a Linked account, and the ability to backfill using these accounts will be deprecated.
Can the deprecation have an impact on Ad Optimization?
If you are working with a trusted Google Publishing Partner like MonetizeMore, you can either run all your Ad Units and line items on their Google Ad Manager with limited access to reporting (Manage Inventory) or your Google Publishing Partner will enable Ad Exchange (child Ad Exchange) to your Google Ad Manager (Manage Account).
Those who want to access Google Ad Exchange through a channel partner should ensure they are looking for a partner with an MCM-approved account, as not all SPM partners will automatically transfer into the MCM program.
As part of Google's separate evaluation process, it assesses the performance of partners (specifically, their Google Ad Exchange Health Scores).
Ultimately, few selected channel partners turn into MCM partners.
If you are already partnered with MonetizeMore:
Google will pay you based on the revenue share model you agreed to.
We manage the complete inventory of your Google Ad Manager account with full access provided to you as well. Optimization Work & configurations are managed with the same.
Enter the generated tag into your GAM account.
All these changes will empower more publishers to learn more about their ad inventory and make better business decisions that will translate into more revenue.
It's a no-brainer that you will always opt for Manage Account (MA) to have full access to your reporting. However, Monetizemore mitigates this dilemma and will get you access to the best reporting via our PubGuru Dashboard using Manage Inventory (MI). Running via MI through Monetizemore's GAM account will give you access to all features that a GAM 360 has compared to the basic Google Ad Manager.
MonetizeMore has also developed more robust and real-time reporting within our AI dashboard so that you can scale your business through "Data Transfer V 2.0 from our GAM 360 account".
For more information about Data Transfer, ask us how.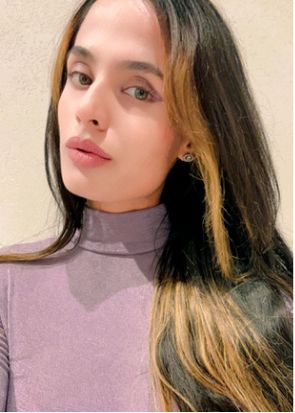 With over seven years at the forefront of programmatic advertising, Aleesha is a renowned Ad-Tech expert, blending innovative strategies with cutting-edge technology. Her insights have reshaped programmatic advertising, leading to groundbreaking campaigns and 10X ROI increases for publishers and global brands. She believes in setting new standards in dynamic ad targeting and optimization.