This post was most recently updated on January 18th, 2023
Google AdSense helps you generate revenue by displaying ads on your website. That differs from Google Adwords, which allows businesses to advertise on Google search results and other affiliated platforms.
It's one thing to know when to put ads on your website and another to know how to get earnings from those ads. If you use Google AdSense, you want to improve your clickthrough rate (CTR) or the number of times your ad is clicked divided by the number of times your ad is shown. You'll get better profit if you work to increase AdSense CTR on your website.
So, in this article, we will share some tips to help you get that higher CTR:
1- Increase search traffic
Poor search traffic will affect the earnings you get from your AdSense CTR. For instance, a good CTR of 3% earnings will be relatively low if your site receives fewer than 100 visitors monthly. That's what some local businesses get, according to a study.
So, for a more effective CTR, you'll need to have more people seeing and interacting with the ads on your site. With higher search traffic, you can counter the effect of a lower CTR. One way to achieve higher search traffic is through Search Engine Optimization (SEO).
SEO is the process of improving the number of visitors you get to your website by ensuring your website shows up among the top results on search engines. Since Google is the leading search engine with over 90% of the market share, it's an excellent place to start with optimizing your organic traffic.
To increase AdSense CTR through organic search traffic on your website, you should improve both your onsite and offsite SEO. That will also improve your traffic quality.
Onsite SEO involves improving the content on your website for search engines and users. The best practice for this includes using keyword-rich content by targeting strategic places like your page titles, headings, image descriptions and ALT tags, and so on.
Use keyword research tools such as Google Keyword Planner, Google Trends, or Semrush to find profitable keywords for your website SEO. Just type in your targeted keyword on Google Keyword Planner, for instance, to get the relevant information you need, such as the number of potential customers searching with these keywords (search volume). When performing a keyword search, also check:
If many competitors are using the keywords (keyword difficulty)
Similar search terms you can use for your website
With offsite SEO, most of the work is done outside your website. That's where you focus on building quality backlinks from high-authority websites. Get backlinks by reaching out to site owners that accept guest posts carrying links to some of your content. This is also a great way to boost your online authority, which can help your SEO.
2- Focus on ad placement
It doesn't matter if your blog is on pet products, bags, online courses, or marketing software.  If you have a blog, you can also make money by allowing the placement of ads on your blog page.
Generally, placing your ads within or near your blog content will get you quality click-through rates because they're in a position where people can easily see them.
According to Google, a good practice for ad placement is to place them close to the content that interests your users. Improper ad placement can lead to low CTR.
Some major ad placements that can increase AdSense CTR include:
Between content paragraphs
Close to navigation buttons or links
Before or after image content
Under the navigation menu
When placing the ad within your content, consider displaying it below the post title or after two to three paragraphs in your blog post. Most users scan through content and don't read to the end. Another way to get ideas for your AdSense placement is to analyze other websites. Make a list of top websites using AdSense and look at how they display ads on their websites.
3- Use a responsive layout
A responsive layout is a setup that makes your website viewable across all devices, i.e., desktops, tablets, and mobile phones.
If your website is responsive, you can improve user experience and increase AdSense CTR that comes from mobile traffic and other devices. Responsive layouts also ensure that image ads are displayed correctly and can easily engage users.
Here are some ways to optimize your site's responsiveness and improve load time:
Remove unnecessary elements for a clean layout.
Use mobile-friendly WordPress themes and plugins.
Conduct Google's mobile-friendly test and apply the optimization tips.
Google also makes it easier to improve your ad display by providing responsive ad units for webmasters. These ad units are initiated by a responsive code that automatically adjusts ads based on the user's screen size and orientation.
4- Create high-quality content
High-quality content provides value to your target market, helping you get higher time on page, more return visitors, and better rankings. That increases the chances of your ads being clicked.
High-quality content focuses on readers' needs by providing information or entertaining them.
A good example of a site that churns out quality content is Investopedia. Investopedia is, by nature, a source of financial content on the web. But Investopedia doesn't settle for mediocre content that can drive website visitors away. Its content is very well-researched, so first-time visitors are more likely to return to the website if they need good content on finance again.
Use Google Analytics to check the best-performing content on your website and place ads on these pages. Look out for the pages per session, bounce rate, and average time on the page.
5- Pay attention to ad size
Google AdSense provides various banner sizes that you can use on your site. Here are some top-performing ad sizes you can use:
Medium Rectangle – 300×250
Half-page – 300×600
Large Mobile Banner- 320×100
Large Rectangle – 336×280
Leaderboard – 728×90
The banner size you use will depend on the content of a specific ad.
The size of ads on your web page should not be too small, or they'll be missed by users. It should be just the right size. Check out this example from Healthline:
Banner Ads have varying results depending on the size, content quality, ad format, and placement. It's okay to try out different ad sizes to figure out which one will give you the highest AdSense earnings without disrupting the user experience.
Conclusion
Google AdSense is a platform that can help you monetize your website through ads. However, monetizing your website requires more than simply placing ads there. You'll also need to implement strategies to get those ad clicks.
To increase the CTR on your AdSense ads, you should work on your search traffic, place ads in strategic positions, and have a responsive site design. You should use high-quality content to drive visitors to your site and use the appropriate ad size as well.
If you follow these tips, you can start seeing that increase in your AdSense CTR. The result? You can generate additional revenues. Best of luck!
Author Bio:
Baidhurya Mani is the founder of SellCoursesOnline.com. He regularly shares tips, tools, and strategies to help creators and entrepreneurs build a successful online course business.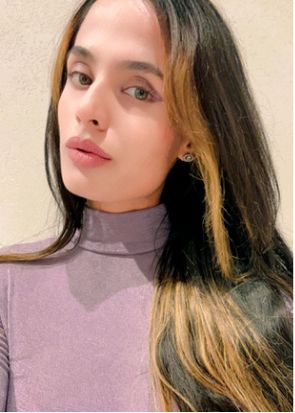 With over seven years at the forefront of programmatic advertising, Aleesha is a renowned Ad-Tech expert, blending innovative strategies with cutting-edge technology. Her insights have reshaped programmatic advertising, leading to groundbreaking campaigns and 10X ROI increases for publishers and global brands. She believes in setting new standards in dynamic ad targeting and optimization.