This post was most recently updated on May 18th, 2020
"After finishing college and passing the board exam, I wasted no time and immediately joined the workforce. I used to have the impression that dressing up & working in a huge company office is every job seeker's dream. It took me a few good years before I realized I wanted something better – a job that goes wherever you go (plus pays well).
I remember having a Skype interview with Kean (CEO) on my birthday, and here I am ~6 yrs later. Reporting to work here is like going to the gym where you develop another muscle. There's something new you learn every single time. The bosses treat you like a friend, and that sense of belonging inspires you to do your best.
I spend most of the days working from home but I go to a cafe or coworking space at least once or twice a week. When at home, I start my day brewing my favorite coffee & watch the news. I use lunch breaks for a quick workout or take our dog for a walk. Once or twice a year, my husband and I get to travel to a different country. Well, he has to file for leave, I don't 🙂 There's no more stressing over being late for work, commuting, dressing up, looking good, etc. My life is more decluttered and simplified."
(Feli, Training Manager at MonetizeMore)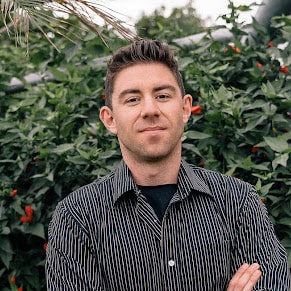 Kean Graham is the CEO and founder of MonetizeMore & a pioneer in the Adtech Industry. He is the resident expert in Ad Optimization, covering areas like Adsense Optimization,GAM Management, and third-party ad network partnerships. Kean believes in the supremacy of direct publisher deals and holistic optimization as keys to effective and consistent ad revenue increases.