This post was most recently updated on February 9th, 2022
"Al comienzo, me encontraba trabajando para otras 3 empresas online part-time, además de mi trabajo "fijo" en una oficina en Belo Horizonte, Brazil. Postulé a otra oportunidad part-time y fue cuando tuve una entrevista en persona con Kean (CEO de MonetizeMore). Él me explicó sobre MonetizeMore, lo que hacían y la filosofía de la empresa. Me pareció increíble, y me encantó la idea así que comencé a trabajar con MonetizeMore por un par de horas al día.
Ahora tengo 8 meses siendo #locationindependent y no pienso parar! Trabajar en MonetizeMore me permitió visitar 8 países y 12 ciudades en tan solo 8 meses! Estuve en Rusia, Marruecos, Perú y otros más, inclusive Abkhazia, un país que ni siquiera sabía que existía! Además de los viajes, pude dedicarle tiempo a mi salud, recuperé mis 10 kilos y ahora hago pilates, gimnasio, ballet y tenis. Puedo visitar a mi familia en Peru (mi país natal) y pasar dos o tres meses junto a ellos y al mismo tiempo trabajar sin complicaciones.
Con mi nuevo estilo de vida, comencé una dieta muy estricta por casi un año, como 6 veces al día, voy al gimnasio, salgo a correr, juego tenis, y voy mensualmente a mis chequeos médicos. Mejorar en mi salud es lo que me ha permitido hacer todas las demás actividades, como trabajar con mucha motivación, viajar y continuar estudiando para crecer profesionalmente."
(Katia, Ad Implementer LATAM at MonetizeMore)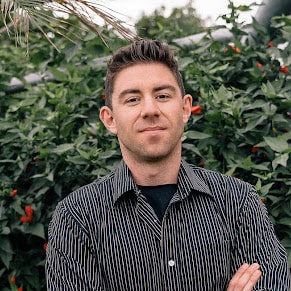 Kean Graham is the CEO and founder of MonetizeMore & a pioneer in the Adtech Industry. He is the resident expert in Ad Optimization, covering areas like Adsense Optimization,GAM Management, and third-party ad network partnerships. Kean believes in the supremacy of direct publisher deals and holistic optimization as keys to effective and consistent ad revenue increases.