This post was most recently updated on October 7th, 2019
Have you ever noticed that option in your reports page that popped up at the bottom of the left hand side? Have you ever checked it out? Unfortunately, the DFP yield reports are a neglected feature of DFP. They keep you up to date on what percentage of ad impressions are going to each type of line item. There are visual representations of the distribution of ad impressions over the time period chosen.
Why is this important? You must have an up to date idea of where your ad impressions are going. This report will answer important questions like:
What percentage of the ad inventory is direct sales?
How many ad impressions are not getting filled?
How much money are we losing on these unfilled ad impressions?
How much of the ad inventory is unsold?
Are Ad Exchange and/or AdSense competitive with all the ad units?
What type of trends in the ad network hierarchy are we seeing?
These are all very important questions to answer for your sales department, ad optimization team and of course, management. In order to have a potent strategy for direct sales and for unsold inventory, one must know how much each is taking of the whole ad inventory.
It is important that Ad Exchange and/or AdSense are able to be competitive against all standard ad size units. Many publishers don't realize how many unfilled ad impressions they are actually losing. A big reason for these unfilled ad impressions is that Ad Exchange and/or AdSense are not enabled for all the ad units. It's important that they are enabled so that each ad unit is in an optimal position and that if no other line item can serve, at least AdSense or Ad Exchange will serve an ad instead of an unfilled ad impression. Your ad inventory should get no more than 5% unfilled ad impressions of the total ad inventory. However, you should aim to get it lower than 1%. Keep in mind there are several other reasons for unfilled ad impressions which are out of your control for the most part:
Unfinished page load.
Bots browsing the page.
User has JavaScript not enabled.
The user's browser cannot run rich media ads.
There are also several other obscure reasons for unfilled ad impressions, however, they are quite rare. All in all, you should make sure to investigate your yield report on a regular basis. Keep up to date on what is serving on your ad inventory and keep a close eye on those unfilled ad impressions. You want to monetize as many ad impressions as you possibly can.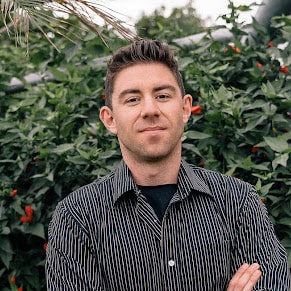 Kean Graham is the CEO and founder of MonetizeMore & a pioneer in the Adtech Industry. He is the resident expert in Ad Optimization, covering areas like Adsense Optimization,GAM Management, and third-party ad network partnerships. Kean believes in the supremacy of direct publisher deals and holistic optimization as keys to effective and consistent ad revenue increases.