This post was most recently updated on September 26th, 2019
Header bidding has been a buzzword for the longest time and is seen as an established revolution to change the face of programmatic selling. In fact, 75% of publishers interviewed in this survey say that header bidding is here to stay.
Today we feature results of an informal publisher survey done by Graphiq. It's titled "Header Bidding: The Publisher's Perspective." Twelve out of 100 respondents gave their answers to some of the most pressing concerns about header bidding, including factors they consider when choosing a header bid partner.
Which header bidding partners are publishers choosing?
All respondents are working with a header bid partner, where:
50% work with Sonobi
58% use Yieldbot
75% partner with Openx
83% are with Index
91% work with A9
Note that the publishers who participated in the survey use multiple header bid partners. Over 50% of them work with seven or more header bidders.
Which header bidding partners yield the highest impression volume?
The top 4 header partners with the highest volume of impression are the following:
OpenX
Index
Sonobi
A9
Which header bidding partners generate the highest revenue?
The ones that bring in the most ad revenue, expectedly, are the ones that produce the biggest volume of impressions:
OpenX
Index
Sonobi
A9
Which header bidding solutions are easiest to implement? Which are most difficult to work with?
According to the survey, publishers find Index and Sovrn as the easiest to work with. The ease of integration of both networks qualifies them as a choice, especially for those lacking in development time and manpower.
The most difficult providers to work with, on the other hand, are Sonobi and Criteo. They both require post-implementation maintenance and monitoring to work well.
What are the main issues with implementing header bidding?
Ease of Use
Implementation of header bid technology is a major concern for publishers. Knowing which header bid providers offer ease of use is definitely essential.
Page Latency
Header bidding is known to slow down page load time. Several wrapper solutions are being innovated to combat latency. In this survey, 50% of respondents noticed an increase in page latency or delay, while 33% have not.
Did you experience page latency due to header bidding?
Unified Analytics
Forty-two percent (42%) of the respondents desire a unified dashboard of reporting and analytics of header bidding performance. It seems this revolution is pushing the ad industry into a direction of a more consolidated and transparent system, rather than the current fragmented one.
A hassle-free solution: MonetizeMore Demand
We have experienced first-hand the issues of implementation and data analysis when we tested out header bidding to a select group of publishers. With that experience and the insights it brought, we have developed a hassle-free solution for publishers: MonetizeMore Demand.
Finally, publishers can sit back and relax as we handle E-V-E-R-Y-T-H-I-N-G.
From setup to optimization, to Google Analytics integration – we got you covered. You don't need another developer to get you running on header bid technology. The best part: we're non-exclusive to any ad network. That allows us to create a TRUE auction environment that is a fair playing field for everyone.
If you're interested to be part of our beta, sign up below:
For ad networks: You can become our header bidding partners!
We've made it easy for ad networks to join the next big step in display advertising. Although we do not employ exclusive deals with any network to keep the auction environment unbiased, you're welcome to join the beta and become a header bidder with less hassle.
Don't get left behind and join the header bidding revolution!
---
CHECK OUT OUR COMPLETE GUIDE TO HEADER BIDDING: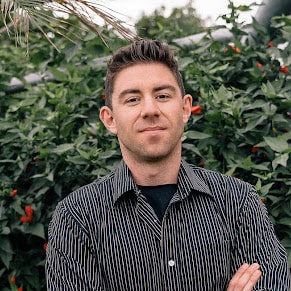 Kean Graham is the CEO and founder of MonetizeMore & a pioneer in the Adtech Industry. He is the resident expert in Ad Optimization, covering areas like Adsense Optimization,GAM Management, and third-party ad network partnerships. Kean believes in the supremacy of direct publisher deals and holistic optimization as keys to effective and consistent ad revenue increases.