This post was most recently updated on September 6th, 2021
In the world of digital advertising, programmatic is king. Research and forecasts from eMarketer suggest that for the United States market, display ad advertising spend currently transacts 82.5% programmatically and could increase to 86.3% by 2020.
For 2018, programmatic direct accounted for 58% of programmatic ad spending, with private marketplace deals at 19% and open marketplace deals at 23%.
Source: eMarketer.com
Programmatic direct is clearly a favorite. However, what is it really and how does it even work? Let's take a closer look to find out just that.
What is programmatic direct?
With programmatic direct, an ad transaction or agreement takes place directly between the publisher (seller) and the advertiser (buyer) through some kind programmatic ad buying system.
Programmatic direct can also contain a variety of programmatic deals such as private auctions, preferred deals, and guaranteed/non-guaranteed deals. The image below provides more information.
With other programmatic transactions, this would typically run through an ad exchange and RTB technology would be used to bid on ad inventory such as an open auction.
Programmatic direct vs programmatic guaranteed
Both are very much the same, however, programmatic direct can contain programmatic guaranteed or non-guaranteed agreements between publishers and advertisers as mentioned above.
Programmatic guaranteed is when the advertiser (buyer) buys ad inventory directly from the publisher with an agreement for a fixed number of impressions, a specific delivery timeline, and predetermined price.
Advantages for publishers
Higher yield
Programmatic direct helps ensure premium ad slots are filled and that publishers get higher prices for their ad inventory compared the open market.
Better control and insight
Once a publisher understands the type of inventory and audience an advertiser is looking for, they can better negotiate prices and value their traffic.
This also helps them with a more accurate measurement of revenue and forecasting.
Transparency
Fraudulent traffic remains a critical issue for the digital advertising industry, and direct deals help put an advertiser's mind at ease.
Publishers also benefit as they gain valuable information on which creatives to serve, the number of impressions needed, audience types and more.
Publishers gain more control of their ad inventory and it helps them optimize workflow.
Disadvantages for publishers
No guarantee of 100% fill
Although programmatic direct comes with many benefits as mentioned above, it does not guarantee that a publisher will sell all their ad inventory.
Some premium publishers might have enough demand from buyers to get all their inventory sold, but it might not be the same for everyone.
This typically results in the publisher selling remnant inventory on ad exchanges.
Direct access needed
To execute a direct deal, a buyer would need direct access to a publisher's inventory in some way such as their ad server through an API.
Additional coordination and cooperation between the publisher and advertiser are also needed.
Header bidding
-As header bidding continues to become a standard in most publisher ad stacks, the advantages of programmatic direct for advertisers are being limited and publishers might not be able to leverage premium ad inventory access as they used to.
Source: https://clearcode.cc/blog/programmatic-direct-for-publishers/
Conclusion
In an ever-changing digital advertising and ad technology landscape, programmatic direct still play an essential role despite some challenges. It's no wonder it's the preferred programmatic selling method for publishers.
However, not every situation is the same in the world of online publishers. If you want to find out what's the best way to sell your ad inventory, why not let the experts help?
Whether it's utilizing programmatic direct, an open auction or incorporating header bidding, MonetizeMore has the solution.
Sign up for a Professional account at MonetizeMore today!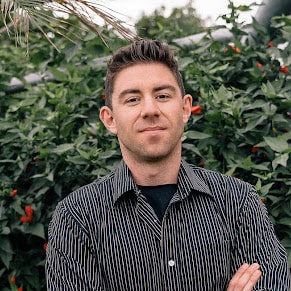 Kean Graham is the CEO and founder of MonetizeMore & a pioneer in the Adtech Industry. He is the resident expert in Ad Optimization, covering areas like Adsense Optimization,GAM Management, and third-party ad network partnerships. Kean believes in the supremacy of direct publisher deals and holistic optimization as keys to effective and consistent ad revenue increases.