This post was most recently updated on August 13th, 2021
With the internet's reach growing and devices, as well as internet connections, used being widely different on each continent, the need for responsive ads is more significant than ever.
The term responsive ads can be seen as ads with flexible sizing but are also used within a range of Google products such as Google's Display Network, AdSense, DFP/Google Ad Manager and AdWords/Google Ads.
Here we'll take a closer look at this type of ad, it's definition, why it's needed, how to make an ad responsive and more. Let's begin!
What are responsive ads
Responsive ads are ads that can adjust or transform their sizing enabling them to fit a broader range of ad units and screens. Using specific ad technology an ad set up this way can appear small on one ad unit but large in another.
As an example, with the Google Display Network, advertisers need to input their assets when creating an ad. This would include elements such as a headline, description, and an image. Google can then use the information and resize the ads to fit almost any ad space across their network on mobile or desktop.
Why make ads responsive?
Responsive web elements are essential in this modern day and age we live in. In most countries, mobile internet usage is more significant than desktop, a number that is continually growing.
This means that ads from publishers and advertisers need to be able to adapt to different screen sizes. If not, both publishers and advertisers can lose out on revenue opportunities.
More specifically, responsive ads broaden an advertisement's reach – allowing it to serve in multiple ad unit sizes. Often machine learning is used to determine the optimal ad size to display for both publishers and advertisers for a specific ad unit.
Find out more about the benefits for advertisers using Google responsive display ads here.
How to make ads responsive?
To find out how to create and traffic these ad units through Google Ad Manager (formerly known as DFP), visit this link: https://support.google.com/admanager/answer/3423562?hl=en
Also find out more about responsive ads on AdSense here: https://support.google.com/adsense/answer/3213689?hl=en
Also be sure to watch the following video for more information on responsive ad units used within AdSense as well as monetizing for the multiscreen.
Advertisers that want to learn how to set up responsive ads through the Google Display Network, read this guide: https://support.google.com/google-ads/answer/7005917?hl=en
Also, read our article on how to make Google Ad Manager responsive ads here.
Conclusion
Responsive ads may seem rudimentary but remain critical to the success of both advertisers and publishers. If you're struggling to monetize your ad inventory on both desktop and/or mobile devices, why not let the experts help? MonetizeMore can assist in maximizing your ad revenues, no matter the platform or device.
Sign up for a Professional account at MonetizeMore today!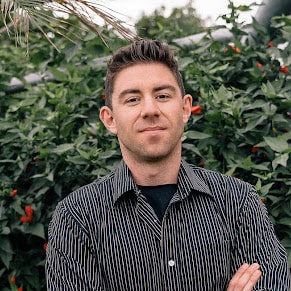 Kean Graham is the CEO and founder of MonetizeMore & a pioneer in the Adtech Industry. He is the resident expert in Ad Optimization, covering areas like Adsense Optimization,GAM Management, and third-party ad network partnerships. Kean believes in the supremacy of direct publisher deals and holistic optimization as keys to effective and consistent ad revenue increases.