With Mobile fallback ads, a new beta feature in Google Ad Manager, publishers can decrease the possibility of unfilled impressions and potentially earn more ad revenue. When used, Google Ad Manager checks ad eligibility through line items and returns a group of ads that can be served instead of a single ad.
Google likens it to a process similar to video fallback ads. When Google Ad Manager receives an ad request, it sends multiple ads to the Google Mobile Ads SDK. It then starts requesting ads down the chain of available ads.
If the first ad fails to respond, the SDK requests the second ad and continues to do so down the chain until an ad is served or the fallback limit is reached. There are fallback ads to serve, which increases the likelihood of an ad serving to an impression. This further prevents unfilled impressions and potential ad revenue loss.
The fallback event is triggered when blank creatives are returned, or HTTP errors exist.
What do you need for Mobile fallback ads to work?
Publishers need to have the Google Mobile Ads SDK implemented as only requests from this SDK for rewarded or interstitial ads can trigger fallback events. Also, the chain of fallback ads is allowed to contain different creative types.
Dynamic allocation and programmatic guaranteed will only be considered for competition in the first spot in the chain of ads.
Most of the time, only one line item gets returned per priority type.
Publishers can have multiple line items with the same priority for price priority and Ad Exchange as they are based on eCPM.
If an Ad Exchange line item is eligible via dynamic allocation or First Look, only one line item is allowed per type.
How to set up mobile fallback ads?
Activating mobile fallback ads are quick and easy. All you need to do is log into Google Ad Manager > Admin > Global Settings > Video and mobile section > turn on Mobile fallback ads.
More about mobile ad optimization
You can also learn more about rewarded ads now available for open bidding: https://www.monetizemore.com/rewarded-ads-now-working-with-open-bidding/.
Find out about the new app approval process in Google Ad Manager: https://www.monetizemore.com/new-app-approval-process-google-ad-manager/.
Want to learn how to improve your app speed? This article will help: https://www.monetizemore.com/blog/how-app-publishers-increase-app-speed-minimize-size/.
Lastly, find out how to create an app-ads.txt file for your mobile app here: https://www.monetizemore.com/blog/how-create-app-ads-txt-file/.
Conclusion
Mobile fallback ads can help you limit and prevent unfilled impressions. However, there is so much more you can do to optimize your mobile ads. Why not have the ad ops experts help? MonetizeMore is a Google Certified Publisher Partner with a team dedicated to optimizing mobile apps. Are you ready to maximize your ad revenue? Sign up today!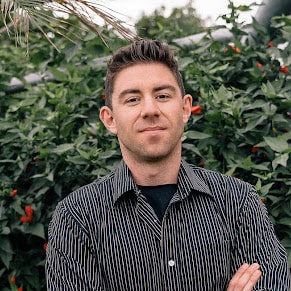 Kean Graham is the CEO and founder of MonetizeMore & a pioneer in the Adtech Industry. He is the resident expert in Ad Optimization, covering areas like Adsense Optimization,GAM Management, and third-party ad network partnerships. Kean believes in the supremacy of direct publisher deals and holistic optimization as keys to effective and consistent ad revenue increases.