This post was most recently updated on September 1st, 2021
Since August 27, 2019, Google Ad Manager and AdMob started blocking the ad serving of unauthorized in-app ad inventory when publishers have app-ads.txt files implemented. In this post, we're going to dive deeper into app-ads.txt, show you what it is, what the goal is for this initiative, and how you can implement it as a publisher.
What is App-ads.txt?
App-ads.txt is a text file that publishers need to create and upload to their website domain similar to ads.txt. The file lists all of a publisher's authorized sellers, which enables buyers to crawl the file and identify whether the ad inventory they are buying is legitimate or not.
App-ads.txt is designed to prevent fraudulent ad activity on apps that consumers download for their connected devices, including mobile phones and smart TVs. App publishers post a public text file that lists which ad exchanges are permitted to sell their inventory. Programmatic media buyers can scan the files to ensure they're buying from a legitimate publisher. App-ads.txt, also known as Authorized Sellers for Apps specification, is an extension of IAB Tech Lab's ads.txt standard for websites.
In fact, in 2018. 73% of the top 5,00 programmatic web domains had already adopted ads.txt, and according to recent reports by Ad Exchanger, publishers who had not adopted ads text is losing money.
What is the aim of App-ads.txt?
Ads.txt had a significant impact on cutting down counterfeit inventory on websites, so the hope is that the same positive impact on mobile apps.
We strongly encourage you to create an app-ads.txt file and publish it to the developer domain you have listed in your App Store and/or Google Play store listing, Google said in the announcement.
This will help prevent unauthorized and domain-spoofed app inventory from damaging your brand and ad revenue. Publishers who do not implement an app-ads.txt file will see no changes to their ad serving, but they will not benefit from these added spoofing protections.
How to implement App-ads.txt?
Correctly implementing app-ads.txt will help protect your inventory against bad actors. Implementation errors can cause interruptions to ad serving, so you must verify that the app-ads.txt file you publish on your developer domain contains all your valid property codes.
To prepare for enforcement, follow the steps below. You can find more details in the AdMob help center guidelines.
Step 1: Provide a developer website URL in-app store listings on Google Play or the App Store.
Step 2: Publish an app-ads.txt file in the root directory of your site (e.g., example.com/app-ads.txt).
Step 3: Include all authorized publisher codes for the networks your app sells through in the file.
Once you finish implementing the app-ads.txt file, review the file to ensure that it contains lines in the following format:
google.com, pub-0000000000000000, DIRECT
As the sample line shows, your app-ads.txt file should include the name of the ad network you are working with (e.g. 'google.com') as the domain name, and you should replace the publisher ID with your property code.
Conclusion
App-ads.txt is just one way Google is helping app publishers to optimize their ad revenue. Want to take your ad revenue to a new level? MonetizeMore can help! Let our team of ad optimization specialists assist in maximizing your ad revenue. Sign up for a Premium account at MonetizeMore today!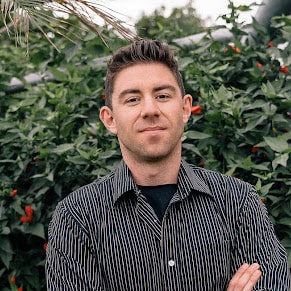 Kean Graham is the CEO and founder of MonetizeMore & a pioneer in the Adtech Industry. He is the resident expert in Ad Optimization, covering areas like Adsense Optimization,GAM Management, and third-party ad network partnerships. Kean believes in the supremacy of direct publisher deals and holistic optimization as keys to effective and consistent ad revenue increases.