This post was most recently updated on September 24th, 2019
ValueClick Media is a well-respected company that has been representing publishers and advertisers for fourteen years. There are nine offices in the United States and one in Canada with the office in Los Angeles is the Headquarters. The website is user-friendly and does offer a search box if you have trouble finding the information you need however it's easy not to notice that the search box is even there. The search box is located on the bottom right-hand side so most likely you have to search for the search box in order to even see it.
In terms of interface, ValueClick Media gets a perfect score of 5/5. Users are offered quite the degree of control of their display ads which are controlled through a control panel. A user does not have to go through an ad rep in order to set everything up on the interface. Through the control panel, users can view information about ad campaigns such as how frequently campaigns earn revenue and what countries are focused on by the campaigns. Users also have the ability to change the CPM rate for the advertisements that appear on the website.
Furthermore, publishers may see what CPM rate they get from each campaign and remove the campaign with the lowest revenue. It is also possible to ban later campaigns from these particular publishers. There are a variety of ways to view revenue in the control panel, control personal options and payment options as well as create codes for advertisements that will be put on their websites. There is a different control panel that shows information for affiliate marketing relating to offers of advertising, creating codes for these ads and how successful their campaigns are.
Reporting for VCM is quite customizable and detailed. The control panels for both affiliate marketing and CPM offer both relevant and up to date information.  Users can choose to view their earnings by campaign, website, ad type or month including graphs and pie charts. The way in which the control panel is set up is useful for comparing ad sizes and ad campaigns to see which combinations generate more revenue.
In the performance category, the score comes to 3.5/5. The CPM has solid rates and is able to have global coverage without too many issues. However, it can vary depending on the number of page views, your target niche, and target locations. In order to be eligible for VCM's services, your website content does have to be exclusively in English and have at least 3,000 page views per month. The fill rate is not 100%, it's not below average but could use some improvement. It's not consistent and can default quite a bit.
VCM uses a three-pronged approach in terms of targeting. They use high-quality proprietary data, Blue-Pin – their optimization engine and an analytic approach. This includes procuring data that is solely 1st party which over 50% of the attributes are action based which means the user searched, clicked or purchased something. Their optimization engine Blue-Pin considers more than 70,000 dimensions while making a decision.
For features, the score is 4.5/5. VCM offers three ways to make money off of their websites; this includes affiliate marketing, referrals and display ads. They also let you manage several websites through just one account. One thing that VCM really has in its favor is that it offers services for small and medium-sized publishers that are often only reserved for larger publishers.
The types of advertisements that are available include rich media banners, in-banner videos ads, in-stream video ads and in-page and window advertisements.  In-page advertisements are available in banner (468×60), leaderboard (728×90), half page (300×600), rectangle (180×150), medium rectangle (300×250), skyscraper (120×600) and wide skyscraper (160×600) sizes. Window advertisements are available in pop-unders (720×300), interstitial (728×600) and InVue (250×250) sizes.
In terms of service, the score is 4/5. There are no Account Manager's that are assigned for each account which gives the feeling of being less personal. Using the control panel can be a bit daunting for newbie's, but there is customer service to help. The customer service does have a reputation for being professional, polite and readily available but the lack of an ad rep can be a bit frustrating for newbie's who have a hard time setting everything up independently. And it can be especially frustrating to have to call customer service because of pesky unwanted ads have that slipped through despite being filtered. Also, it is not easy to grow your business relationship with a company through its call center.
The score for reliability comes to 4.5/5. There have been problems noted with the filters. Ads have been found to slip through even though they were filtered due to usages of third party ad networks or incorrect flagging. On a positive note, ad quality is quite consistent and brand safe. Another nice thing about ValueClick Media is that they pay on a net-20 (quite fast) and they pay exactly what they say they will and right on time. Publishers are paid monthly on the 20th and may be paid through PayPal, cheque or direct deposit for Canadian and US publishers. The minimum payment required is $25 USD.
Overall, the score comes to 4.5/5. ValueClick Media has earned its well-respected reputation through the variety of options, high amount of control and up to date information its offers through its control panels. Due to VCM's size, it has more than enough advertisers to fill up ad space on publisher's websites and offers a variety of types and sizes to fill those spaces.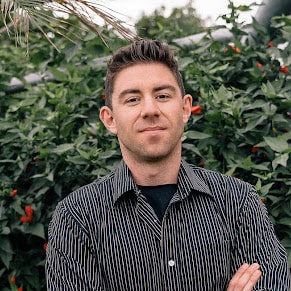 Kean Graham is the CEO and founder of MonetizeMore & a pioneer in the Adtech Industry. He is the resident expert in Ad Optimization, covering areas like Adsense Optimization,GAM Management, and third-party ad network partnerships. Kean believes in the supremacy of direct publisher deals and holistic optimization as keys to effective and consistent ad revenue increases.