This post was most recently updated on October 27th, 2020
DFP audience helps leverage your audience data for better targeting and monetization of your site.
DFP provides different methods for targeting your ads to the right people:
Inventory targeting- serve ads to specific ad units
Geography targeting- show ads in different countries
Key values- serve ads to individual positions on your pages
DFP Audience is another targeting mechanism that you can combine with the existing methods to take your advertising one step further. It allows you to create audience segments for grouping your visitors. Your site visitor can be segmented by interests, hobbies, age, demographics, and other identifiers.
Setting up these segments enables you to target, forecast and report on these Audience Segments as other targeting criteria.
Publishers can make use of DFP Audience to meet their business objectives such as Increasing Rates and Enhanced Desirability of the Inventories.
Example:

A visitor who frequently browses a site or app's business content could be categorized as a "business news junkie". Using this information, it's possible to deliver line items tailored to such users during later visits regardless of whether or not they're viewing business related content.
How DFP audience works
Audience segments are lists of identifiers (cookies that discern visitors based on their identifiers, mobile advertising IDs (AdID or IDFA), or PPIDs).
The segments record visits to DFP tagged pages or apps based on a combination of four membership criteria that you define:

frequency of page views or app activities
recency of page views or app activities
membership expiration date
interests through ad units or key-values.

You can work with your advertisers to target line items to relevant audience segments such as "sports enthusiasts" for sporting goods ads, "travelers" for vacation advertisements, or "fashionistas" for haute couture ads.
Targeting such specific audiences provides a better advertising experience for site or app visitors and improves effectiveness for advertisers and publishers alike.
What's in it for publishers?
Publishers may use DFP Audience to meet their business objectives such as increasing rates and enhanced desirability of the inventories.
Still struggling to optimize your ad inventory? MonetizeMore can do it all for you! We're a Google Certified Publisher Partner ready to take your ad revenue to the next level. Sign up today!
---
Want to learn DFP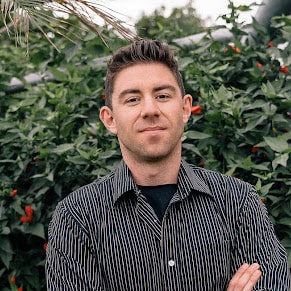 Kean Graham is the CEO and founder of MonetizeMore & a pioneer in the Adtech Industry. He is the resident expert in Ad Optimization, covering areas like Adsense Optimization,GAM Management, and third-party ad network partnerships. Kean believes in the supremacy of direct publisher deals and holistic optimization as keys to effective and consistent ad revenue increases.