This post was most recently updated on September 1st, 2021
What is Yield Management?
Yield management is an attractive solution to how publishers can sell their inventories. Various yield management strategies allow publishers to maximize their returns through multiple demand sources and being able to compete with each other.
Here are the top 5 yield management strategies that will increase a site's profitability:
Header Bidding
Header Bidding is a new strategy developed for buyers to have a first look at a website's ad inventories. The header bidding process happens outside the primary ad server auction where the buyer has the opportunity to cherry-pick impressions at the highest priority.
Before header bidding existed, the usual setup would be that each exchange or demand partner had a corresponding line item to target in the ad server set in different priorities. If the first exchange partner did not buy the impression, the next partners in the sequence got the opportunity to compete until one was able to purchase the impression.
However, this approach becomes ineffective as it hurts both publishers and advertisers. The value decreases while partners in the waterfall reject the impressions which end up sold at a bargain instead of a higher price.
With header bidding, every impression is auctioned to all demand partners simultaneously before it even reaches the publisher's ad server. In this setup, advertisers are not only able to see every single impression but get to have the "first look" on every impression that allows them to cherry-pick impressions and win it based on the price they are willing to pay.
As a result, publishers can get paid the best price for every piece of ad inventory they sell.
Google AdExchange
Ad Exchange
is a Google product that gives publishers access to millions of Google AdWords advertisers plus a group of top ad networks. This increases the competition for every impression sold in the market. By joining Google's Ad Exchange, the publisher get to take advantage of the deep integration with every major agency, ad network and DSP. Since Google Ad Exchange is the only exchange offering access to the full demand of Google AdWords, the publisher gets to sell inventories to millions of demand partners.
DoubleClick Ad Exchange provides simple yield management using the most flexible controls, powered by rules-based inventory management. Rules-based inventory controls allow the publisher to quickly manage price, blocking and creative settings across the board. With this feature, you can review, approve and block any ad on through Google's Ad Review Center tool and from the publisher toolbar. It also provides seamless integration with DoubleClick for Publishers which means that all your blocking rules set on Ad Exchange are automatically applied to your ad server settings.
Native Ads and Non-Standard Ads
Native advertising is another marketing strategy which is characterized by a special placement or ad format. It enables a desired discovery by the consumer in a way that ads relate or fit with the content of the site. By doing so, it allows advertisers to promote their content within an editorial feed without disrupting the user experience.
Native Advertising operates as the link between advertisers and publishers. Whereas advertisers pay for getting their ads and content shown regarding increased visibility, publishers monetize their websites.
With Native Advertising, high-quality content can be conservatively integrated on news sites, themed portals, blogs, viral sites, etc. to drive users to the content. Content recommendations can even be adjusted to the user's' interests through user data.
Another marketing strategy to yield management is with the use of Non-standard ad types or formats.  These ad types are getting quite popular among advertisers, publishers and ad networks as they are proven to be significant additional revenue streams on top of the Standard IAB ad units. In many cases, they are also proving to be very efficient in delivering a brand's message and earning more income for the publisher.
Some of these ad formats, designed for various platforms and devices are interstitials, in-read and out-stream ad formats, rising stars, pop-unders, sliders and more.
Managed Demand Via Ad Server (Google DFP)
DoubleClick for Publishers
is a state of the art ad serving technology that enables you to control your digital ad operations across web, mobile, and video.
DoubleClick for Publishers' platform enables publishers to maximize the value of each impression by allowing multiple networks to compete with each other for the ad inventories. With this tight competition, advertisers tend to bid at a higher price to win the impression.
Higher yield starts with access to demand partners and inventory buyers. Using Google DFP provides a broader reach to buyers and advertisers, including access to Google Adwords Advertisers.
Another feature of DFP is it gives the publisher the ability to make better choices by having access to the most relevant data. One example is the Yield report feature that provides comprehensive data allowing the publisher to see how the impressions were sold or how much impressions were unfilled. It provides a basis for publishers to make wise decisions on how to better manage the inventories to get a better yield.
Direct Advertisers or Affiliate Marketing
These strategies often apply to websites with compact audiences or focused niche marketing. These site target a particular type of audience by providing their visitors the contents that suit that specific group of people. These types of websites are in high demand for direct advertisers since they act as influencers on the web, and are amazing avenues to advertise individual products to a very targeted group of consumers.
Now, why would a particular company need to reach out directly to the Publisher instead of going to an Ad Network? Well, the answer is simple, to avoid competition. They want to secure a certain piece of a virtual real estate on an individual site to ensure the best viewability of their advertisement. Publishers often get paid higher via direct deals of this nature which is due to eliminating the middle person in the process also known as the Ad Network.
On the other hand, affiliate marketing or advertising works similarly to direct advertising. This time, the Publisher will get a certain portion of the profit or commission for every sale that a company earns through an ad or link on the website. This strategy is very profitable if you have the product that is targeted to the site's audience.
Moving forward
If you want to increase your yield and maximize your site's performance why contact MonetizeMore? We focus on improving your display advertising income using our PubGuru header bidding technology and various other ad optimization techniques. Sign up for a Premium account at MonetizeMore today! to find out more!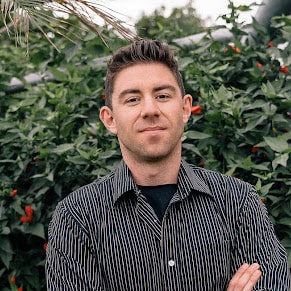 Kean Graham is the CEO and founder of MonetizeMore & a pioneer in the Adtech Industry. He is the resident expert in Ad Optimization, covering areas like Adsense Optimization,GAM Management, and third-party ad network partnerships. Kean believes in the supremacy of direct publisher deals and holistic optimization as keys to effective and consistent ad revenue increases.