This post was most recently updated on June 1st, 2020
El punto clave para recordar en la optimización de anuncios es que los lineamientos no son en blanco y negro. Lo que funciona para un sitio web quizás no funcione para otro. Por esta razón, es necesario probar distintas estrategias y eventualmente escoger la que más dinero le producirá.
Optimizar anuncios publicitarios podría depender de factores como la temporada (ej. el primer trimestre del año es siempre el más lento), el volumen de tráfico, las corrientes del mercado o sus metas personales, entre otros.
Aquí le presentamos algunos pasos en falso que debería evitar a toda costa:
1) No hacer seguimiento de los resultados
Es sencillo — si usted no le hace seguimiento a sus datos, entonces no sabrá qué es lo que está pasando, y su negocio estará muerto antes de que se dé cuenta. Con la optimización de anuncios publicitarios, usted tendrá que estar al tanto de lo que sucede con sus reportes de rendimiento. Los números hablarán por sí solos. Trate de segmentar sus reportes de tal manera que le muestren la realidad debajo de la superficie.
Pregúntese lo siguiente:
      

¿Cómo se desempeñan los anuncios en cada ubicación?

    

¿Qué ubicacion está generando más dinero?

¿Por qué?

      

¿Cuáles redes de anuncios están teniendo un buen desempeño? ¿Cuáles no?

      

¿Cómo se ve el CPM total?

      

¿Cómo se compara una métrica con las otras? (ej. Volumen de impresiones – Taza de Relleno – CTR – CPM )
Lectura relacionada: DFP Order Report Check-In: 6 Reasons You Could See Impression Discrepancies
2) Falta de estrategia de passback
Las redes de anuncios no siempre pueden llenar cada impresión que les manda el editor. (Excepto por aquellas conocidas por rellenar a una taza de 100%, como Google Ad Exchange, AdSense, OpenX, Media.net, etc.) ¿Cuál es la solución si no disponen de anuncios para publicar? Exacto: publique PSA's o anuncios predeterminados — anuncios que no le generarán dinero al editor.
Las buenas noticias son que la mayoría de las redes de anuncios que no cuentan con una taza de relleno del %100, les permiten a los editores establecer un backfill, también conocido como ´passbacks´, que la red de anuncios utilizará en caso de que no cuente con un anuncio para publicar. Asegúrese de tener el "passback"  preparado para que pueda capitalizar cada impresión que se publique.
Lectura relacionada: How to Setup Backup Ads for Google AdSense or Ad Exchange
Al establecer una cascada de passback, evite crear un circuito infinito (retrocediendo hacia la misma unidad con la cual se empezó). Se recomienda usar etiquetas de anuncios especialmente diseñadas para passback. De esta manera, usted tendrá completa visibilidad al evaluar el volumen de impresiones.
Pregúntese lo siguiente:
      

¿Cuál red de anuncios publicitarios tiene CPMs buenos y puede llenar a una tasa del 100%?

      

¿Permite esta red de anuncios usar sus etiquetas como un passback?     

      

¿Están reportando las etiquetas de backfill el número de impresiones que se les están pasando? (Un 10-20% de discrepancia se considera todavía dentro del rango normal])
3) Falta de experimentación y documentación
Mantenga un diario de lo que hace y evalúe el rendimiento. Habrá ocasiones en las que falle y otras en las que acierte. Pero no se preocupe, cada editor tiene que pasar por esta situación. Registre la fecha y enumere las cosas que realizó ese día (ej. se incrementó la prioridad de AdSense 300×250 ATF) y espere por lo menos 24 horas antes de evaluar los resultados. Revise su estrategia constantemente y observe hasta que encuentre una estrategia que funcione bien para usted, luego adóptela.
4) Sobrecargar el sitio web con anuncios
No sea demasiado codicioso. Sí, usted quiere ganar dinero por medio de la publicidad pero, nunca comprometa la experiencia de sus visitantes. Si desea atraer y mantener su tráfico, bríndele la mejor experiencia a sus usuarios. De esta forma, mantendrá un flujo de ingresos continuo. No querrá que piensen que su sitio web es un virus o spam, ¿cierto?.
Lectura Relacionada: Banner Layout Cheat Sheet: Top Banner Placements that Work!
Si usted realmente desea un incremento de ingresos por anuncios con la seguridad de que está haciendo las cosas adecuadamente, conceda su administración de inventario de anuncios a los expertos de MonetizeMore – el líder en estrategia de monetización de anuncios. Contáctenos para una consulta de sitio web gratis.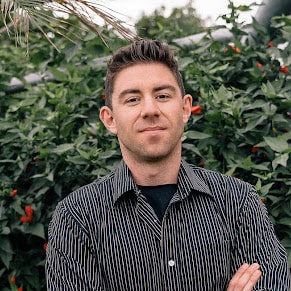 Kean Graham is the CEO and founder of MonetizeMore & a pioneer in the Adtech Industry. He is the resident expert in Ad Optimization, covering areas like Adsense Optimization,GAM Management, and third-party ad network partnerships. Kean believes in the supremacy of direct publisher deals and holistic optimization as keys to effective and consistent ad revenue increases.