As you build up an audience for your website, you start to realize there's a whole world to explore outside of AdSense for monetization.
However, first, you need to pick an ad server, in the early days, most small publishers didn't require an ad server, in many cases just implementing AdSense or joining an ad network would suffice.
However, to truly take your ad revenue strategy to the next level you need to implement an ad server and take full control of your ad inventory.
Advertising servers help publishers in many ways and make managing ads simple. They allow you to set up a variety of ad units, make advertisers compete, create stronger audience targeting, deliver advanced reporting, and much much more.
In this ad server comparison guide, you'll get all the information you need to take your next step towards publisher success.
Our top ad servers list for 2023
The following products represent the best of 3rd party ad servers available in 2023:
1.  Google Ad Manager (Formerly known as DoubleClick for Publishers – DFP)
The first server on our list is one of the best and well known in the market. It hosts a long list of impressive features, is the preferred option for many premium publishers, and is called the Google Ad Manager (GAM) ad server.
Recently, Google rebranded its advertising products putting Ad Exchange under the same umbrella as Google Ad Manager.
GAM advertising solutions offer a range of great features such as Ad Exchange dynamic allocation, simple reporting and management tools, vast monetization options, and reliability.
Two versions of this server exist. The first version is the small business version which caters to small-time users which is free of charge. The second GAM version is more robust and aimed at premium publishers.
For publishers with websites generating 5 million page views or earning more than $5000 of income per month, MonetizeMore is offering a free GAM setup.
2. Smart Ad Server
The team from the Smart Ad Server has more than 17 years of experience in building ad technologies. With their ad server, publishers can run either programmatic or direct campaigns through all digital formats and different screen sizes.
Publishers can optimize monetization with a unified auction process that helps them to maximize revenue from each ad impression. Their ad server is one of the most feature-rich options available on the market.
Some of the features include simple cross-platform trafficking, granular reporting, advanced targeting, a real-time forecasting tool, flexible ad building, and more.
Click here to learn more about the Smart Ad Server.
3. Magnite
Magnite gives over 60 000 publishers access to 900000 advertisers. Via the self-serve ad server, publishers can connect with premium ad buyers, showcase their ad inventory and reach their target audience more easily.
The interface is intuitive, self-serve and helps publishers to manage their ad inventory effectively while setting up close-knit relationships with advertisers wanting to reach specific audiences.
Additionally, publishers can gain access to Real-Time Insights, and Automated Ad Pods which enables publishers to increase ad revenue with technology, data protection, programmatic guaranteed, flexible priority levels, and more!
Click here to find out more about magnite
4. Verizon Media
With Verizon Media's ad server, publishers can gain access to advanced management and ad serving functionalities for the entire digital advertising landscape. You can efficiently manage campaigns across traffic types like display, video, and mobile with Verizon's technology.
The benefits of using the Verizon Media ad server are many. Publishers can expect a streamlined workflow that enables them to manage complex processes in real-time with accurate forecasting tools.
Furthermore, publishers can enjoy advanced mobile targeting, cross-screen monetization, effective and simple programmatic management, accurate inventory management, and more.
Verizon Media's ad-related services consist of a team with over 15 years of ad tech experience, they serve worldwide clients and serve over 200 billion ad requests per month.
Click here for more information about Verizon Media.
5. Kevel (Formerly AdZerk)
Kevel offers members of the ad industry a unique and custom solution unlike any other. With the Kevel API, users can build custom online ad serving platforms to cater to their own specific needs.
The Kevel API allows them to build a server fast, all while costing much less than creating an entirely new platform. They also provide all the necessary features such as giving full campaign control, increasing revenues, reporting capabilities, and more.
With Kevel's white label product offerings, you can have a working publisher ad server up and running in a matter of weeks.
This unique product works so well that some of the most popular websites in the world including Bed Bath & Beyond, WattPad, Tradingview, and more use it.
Click here for more information about Kevel.
6. Broad Street
The Broadstreet ad server is best suited for small-medium sized businesses, local news, and magazine-styled sites which focus on direct sales.
For niche publishers, Broad Street can be the perfect fit. They help their clients provide as much value possible to advertisers thereby improving efficiency and overall performance.
With the Broad Street platform you can expect ease of use (little additional learning curve for previous GAM or OpenX users), automated reporting to make delivering reports to clients effortless, sponsored content analytics, newsletter advertising management via your dashboard, and even a white labeling option.
Click here for more information about Broad Street.
7. AdGear for Publishers
AdGear is an ad tech solutions company that provides publishers with a range of services such as ad serving, RTB, analytics, DSP, and more.
A few years back, Samsung acquired the Canadian-based company in support of Samsung's Smart TV services. It now focuses on connecting Samsung OTT/CTV audiences to advertisers.
The AdGear team is highly responsive and stays up to date on any industry trends while continuously improving its products and preventing fraud.
Click here to find out more about Ad Gear.
8. AdButler
AdButler is a full-stack ad server for publishers. Along with display ad serving, they also offer email, video, mobile, digital out of home, self-serve marketplaces, order management, APIs, and custom development that help publishers maximize revenue, save time and reduce cost.
Their white-labeling solution lets you build an ad server that looks and feels like your own with your branding and color scheme. Moreover, you can get a while-labeled domain as well and signup to your ad server with a familiar URL. AdButler also supports custom tech development, so if you have a unique requirement from your ad server, you can have it. Some of their customers are Costco, Pattison Media, Variety, and Hagerty.
Click here to learn more about AdButler.
9. EPOM Ad Server
EPOM Ad Server has been on the market for over 10 years and keeps growing. It was named among TOP-30 startups in Ukraine, was listed among top performers on G2, and received a MarTech Breakthrough Award in 2019. 
It is a scalable ad serving platform with 800+ customizable features, where users can manage, track, and optimize all their advertising activities using one platform.
Platform's strong suits for publishers are 50+ pre-set rich media templates, advanced analytics with multidimensional custom reporting, white-labeling, flexible role management system, and custom feature development. Moreover, publishers can sell traffic through RTB and use their software in a bundle with Epom white-label DSP. 
In a nutshell, the Epom ad server offers robust and precise targeting, data-backed auto-optimization, and is integrated with powerful anti-fraud and security software.
Click here to learn more about EPOM Ad Server.
More tips to help you find the best fit for your business
When looking through our list of ad servers, keeping your individual needs in mind is very important. Many of the companies listed above have different specialties and features. Some are aimed at small & medium-sized publishers while others cater only to premium websites.
If you are having trouble deciding which ad server companies would fit your business best, be sure to read our article on "How to Choose the Right Advertising Server for your Site" before making your decision.
For more technical advice, be sure to contact us to get answers to any other ad optimization, Google Ad Manager, or Ad Exchange related questions.
What's your programmatic revenue strategy for 2023?
At MonetizeMore, we help publishers get more revenue from their existing ad inventory. We're a leading Google Publishing Partner with a suite of publisher monetization solutions that helps our clients reach revenue targets and solve ad operations headaches.
The above ad servers are a good start to narrow down the best-fit ad server for your business. However, choosing the right ad server requires a customized analysis and recommendation from an expert.
Sign up to MonetizeMore to get a personalized ad server recommendation.
---
FAQ
What does ad server mean?
An ad server is a technology platform that helps publishers manage their ads. It allows them to set up a variety of ad units, make advertisers compete for ad impressions, create more effective audience targeting, deliver advanced reporting, optimize ad revenue, and more.
Is Google ads an ad server?
Google offers a wide range of services, of which the Google Ads platform is just one. Google Ad Manager is Google's ad server used by publishers to traffic, sell, and manage their ad inventories.
What is the DFP ad server?
The DFP ad server is now called Google Ad Manager. It's Google's flagship ad serving product used by publishers to manage their ads and optimize their ad revenue.
How much does an ad server cost?
There are many different ad servers available on the market, which makes it difficult to say in general what an ad server costs as prices vary. For Google Ad Manager, Google's ad server, it is free to use up to a specific impression threshold, which is 90 million impressions for specific regions. After that, users get charged for impressions from non-Ad Exchange and non-AdSense networks. Find out more about that here: https://www.google.com/doubleclick/publishers/small-business/terms
Related Reads: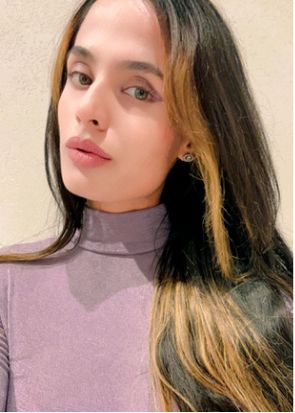 With over seven years at the forefront of programmatic advertising, Aleesha is a renowned Ad-Tech expert, blending innovative strategies with cutting-edge technology. Her insights have reshaped programmatic advertising, leading to groundbreaking campaigns and 10X ROI increases for publishers and global brands. She believes in setting new standards in dynamic ad targeting and optimization.