This post was most recently updated on September 23rd, 2019
The key point to remember with ad optimization is that the guidelines are no black & white. What works for one site may not work for another. It is therefore essential to test several strategies and eventually stick to what makes you the most money.
Optimizing ads would depend on factors such as seasonality (first quarter of the year is always the slowest), traffic volume, verticals, your own goal, among others.
Here is some ad optimization faux pas you should be avoided at all cost:
1) Not tracking results
It's simple — if you don't track your data, then you don't know what's going on. Business is dead before you know it. With ad optimization, you have to stay on top of your performance reports. The numbers will speak for themselves. Try segmenting your reports in a way that it tells you the real story beneath the surface.
Ask yourself the following questions:
How do the ads perform per placement?
Which ad spot makes more money? Why?
Which ad networks are performing well? Which ones are not?
How does the overall CPM look like?
How does one metric relate to other metrics (

e.g.

Impression volume – Fill Rate – CTR – CPM)
Related Read: DFP Order Report Check-In: 6 Reasons You Could See Impression Discrepancies
2) Lack of Passback strategy
Ad Networks cannot always fill every impression a publisher sends them. (except for those known to fill at 100% like Google Ad Exchange, AdSense, OpenX, Media.net, etc.) What's the solution if they don't have an ad to serve? Correct: serve PSA's or defaults — ads that won't make money for the publisher.
Good news is, most ad networks that don't fill at 100% allow publishers to set up backfill or commonly called as 'Passbacks' that the Ad Network will call in case they don't have an ad to serve. Make sure you have this in place to monetize every impression being served.
Related Read: How to Setup Backup Ads for Google AdSense or Ad Exchange
When setting up passback waterfall, avoid creating an infinite loop (passing back to the same ad unit you started with). We strongly advise using ad tags specially created for passback. This way, you will have complete visibility when auditing the volume of impressions.
Ask yourself the following questions:
Which Ad Network has good CPMs and can fill at 100%?
Does this Ad Network allow their tags to be used as

passback

?
Are the backfill tags reporting the number of impressions being passed on to them? (We consider 10-20% discrepancy still within normal range).
3) Lack of experimentation and documentation
Keep a diary of what you do and evaluate performance. You'll hit and miss. Don't fret! Every publisher has to go through such a situation. Record the date, enumerate the things you did on that day (e.g. increased priority for AdSense 300×250 ATF). You'll have to wait after 24 hours before you can evaluate results. Keep on revising your strategy and observe until you find one that works well for you, then stick to it.
4) Overloading site with ads
Don't be too greedy. Yes, you want to make money from advertising but never compromise your visitors' experience. If you want to attract and keep your traffic, give them the best possible user experience. This way, you maintain an ongoing stream of revenues. You don't want them to think that your site is a spam or virus, do you?
Related Read: Banner Layout Cheat Sheet: Top Banner Placements that Work!
If you want real ad revenue boost while making sure you're doing things right, hand your ad inventory management to the experts at MonetizeMore – the leader in ad monetization strategy. Contact us for a free website consultation.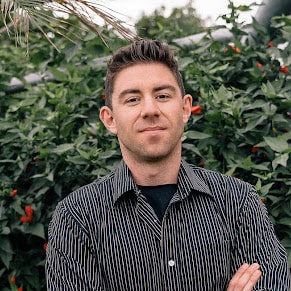 Kean Graham is the CEO and founder of MonetizeMore & a pioneer in the Adtech Industry. He is the resident expert in Ad Optimization, covering areas like Adsense Optimization,GAM Management, and third-party ad network partnerships. Kean believes in the supremacy of direct publisher deals and holistic optimization as keys to effective and consistent ad revenue increases.