This post was most recently updated on January 20th, 2021
Esta es la primera entrega de nuestra serie mensual que presenta las mejores redes publicitarias para cada tipo de mercado. Manténgase atento a nuestras fantásticas listas en donde le presentamos de las mejores redes publicitarias para su tipo de página web.
Usted debe estar consciente de cuales redes de anuncios son adecuadas para su mercado, ya que cada sitio web es distinto. Asimismo, cada red de anuncios tiene sus propias características.
En este artículo lo ayudaremos a identificar la mejor red publicitaria para el mercado de videojuegos.
Livegamer
Primero que todo, su interfaz es mala y muy difícil de usar. Pero una vez superado esto, se encontrará con que ofrece CPMs muy atractivos. Ésta no es de ninguna manera una red publicitaria con una taza de relleno del 100%, pero siempre y cuando posea un buen passback como respaldo, puede tener la seguridad de que llenará decentemente y será un gran complemento para el desempeño de su página de videojuegos.
Lectura relacionada: Easy Steps: Setting Up a 100% Fill Ad Network Behind Ad Exchange
Esta red publicitaria ofrece anuncios de display estándar en CPC y pop-unders en CPM. Si los pop-unders no alejan a su audiencia, ésta red cuenta con uno de los mejores CPMs de la industria. Puede que sean muy selectivos al elegir con cuales editores trabajar (sus campañas pueden ser para mercados muy específicos) pero si logra ser aceptado, valen la pena.
Lectura relacionada:  10 Best Ad Networks of 2014
Si usted maneja un sitio web de videojuegos con una flujo decente de tráfico del Reino Unido, Venatus Media es indispensable. Cuentan con una taza de relleno del 100% en el Reino Unido y ofrecen excelentes CPM's. También funcionan para otros países pero, según nuestra experiencia, sus ofertas más llamativas son para el tráfico del Reino Unido.
Intergi
Integri no rellena al 100% pero ofrece excelentes anuncios de video y tamaño estándar con CPM's muy competitivos. Son muy receptivos y trabajan de forma exclusiva con sitios web de videojuegos.
Google Ad Exchange encabeza la lista para prácticamente todos los mercados y el de los videojuegos no es la excepción. Su alcance, taza de relleno y CPM's son inigualables.
Si desea contar con ayuda para  implementar estas redes publicitarias y discutir ingresos compartidos que lo beneficiaran, por favor contáctenos.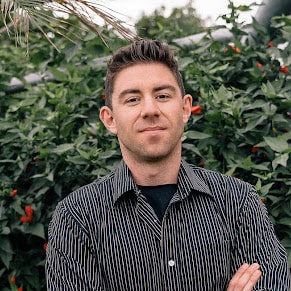 Kean Graham is the CEO and founder of MonetizeMore & a pioneer in the Adtech Industry. He is the resident expert in Ad Optimization, covering areas like Adsense Optimization,GAM Management, and third-party ad network partnerships. Kean believes in the supremacy of direct publisher deals and holistic optimization as keys to effective and consistent ad revenue increases.