This post was most recently updated on September 20th, 2019
This is a first-hand insight on the AdTech 2015 Conference topic about Short Form vs Long Form Content. MonetizeMore is dedicated to help brands understand how to create the best type and timing of content for their users to gain the most revenue.
Studies show that using long-form content can lead to higher conversion and improved SEO but the mix has to be perfect and the targeted audience weighed.
Ever watched the YouTube video entitled: Have you been flying BLAH Airlines? It's a 5-hour and 45-minute-long-video by Virgin America – an unprecedented marketing strategy supposedly to promote the airline's brand but it went way more than that! Starring a number of mannequins, this video has created a buzz in the online world where people started posting and tweeting their favorite parts in the video.
What's the big deal? Well, it simply shows how painful it is to fly for almost six hours in a boring airline with annoying service where customers are served with nothing but… peanuts. This concept brought Virgin America to a major milestone:
621% increase in Virgin America seat conversations
138M earned media impressions
Worldwide news coverage
1 request for BLAH airlines job application (this is major!)
During the Ad:Tech 2015 conference in San Francisco, Jon Gordon (Creative Design Director, Virgin America), Aryan Aminzadeh (Senior Creative Writer, Eleven Inc.), and Marc Landsberg (CEO, Socialdeviant) — the people behind Virgin America's success, discussed about the right mix of short versus long form content and when to use them.
6 Things marketers should put in mind
Creativity is content = how do they interact with content?
Formula for when to use what?
What works for the idea?
Start with the human need, next is the marketing objective.
Get people talking about your brand.
Take calculated risks.
3 Main ingredients for successful content
Medium: Content Platform
Format: Content-Type
   3. Reason for Idea: content Occasion
Franchises, Campaigns, Moments
Key takeaway
When creating content, focus on the needs, wants and the truth.
MonetizeMore helps publishers reach their full revenue potential by offering optimization tips for better websites and more profitable ads. Contact us today to discuss your needs.
You can also sign-up for FREE to Ad Exchange or become a Premium Publisher.
---
Related Reads: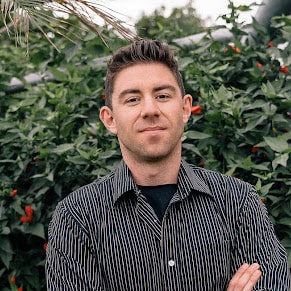 Kean Graham is the CEO and founder of MonetizeMore & a pioneer in the Adtech Industry. He is the resident expert in Ad Optimization, covering areas like Adsense Optimization,GAM Management, and third-party ad network partnerships. Kean believes in the supremacy of direct publisher deals and holistic optimization as keys to effective and consistent ad revenue increases.