This post was most recently updated on May 26th, 2020
Hoje em dia é muito comum ver frases como "Você também pode gostar de…", "Mais histórias da Web", "Histórias que você pode gostar" acompanhadas de três a seis links recomendados. Esses links incluem artigos, vídeos ou até apresentações de slides, geralmente localizados na parte inferior da página ou imediatamente após o artigo que você está lendo.
Eles geralmente são rotulados como Histórias patrocinadas ou links patrocinados. Embora sejam anúncios, eles são camuflados para parecerem que não são. O setor de publicidade digital chama esses anúncios de anúncios nativos (Native Ads).
Uma de nossas redes de anúncios em destaque é especializada nesses anúncios que comprovadamente aumentam as receitas de nossos clientes.
A Taboola é uma empresa de publicidade digital de alta tecnologia fundada por Adam Singolda, em 2007 em Tel Aviv, Israel. Atualmente, eles estão sediados em Nova York e sua plataforma está atingindo 400 milhões de visitantes únicos. A Taboola é considerada a principal plataforma de descoberta de conteúdo do mundo.
Embora seja comparada, na maioria das vezes, ao seu rival, Outbrain, a Taboola se distingue ao oferecer aos usuários uma opção de feedback sobre as recomendações que eles fazem e não gostam. O objetivo deles é apresentar aos usuários conteúdos que eles não perceberam que estavam procurando. De certa forma, eles servem como uma alternativa à pesquisa do Google.
Com esta revisão do Taboola, gostaria de salientar que uma de suas ofertas exclusivas são seus widgets. Alguns consideram esses anúncios irritantes, mas seu CEO, Adam Singolda, brincou em sua defesa em uma entrevista à BBC: "O problema é que, para todos que odeiam um conteúdo, muitos outros o amam e clicam nele", disse ele. "Então, nós a registramos como uma história popular e deixamos para lá, para que mais pessoas possam vê-la. Se ninguém clicar ou twittar, removeremos o arquivo".
Apesar de uma reputação negativa no passado, a Taboola está ajustando seus algoritmos para poder oferecer o conteúdo da Web mais relevante, através de seus links patrocinados.
Eles também fornecem uma interface granular de relatórios, na qual os publishers podem rastrear relatórios por canal, site, país e plataforma. A Taboola é prática e designa um representante dedicado para ajudar e garantir que você esteja maximizando seus ganhos.
Para os publishers, os anúncios nativos da Taboola oferecem uma alternativa valiosa para complementar seus anúncios gráficos existentes. Se você deseja entrar em contato com a Taboola, visite este link: https://www.taboola.com/pt/publishers
Alguns dos parceiros da Taboola são os seguintes: BBC, USA Today, The Huffington Post, Boston Globe, Time.com, USAToday, NYTimes, TMZ, The-Hollywood-Reporter, Politico.com, CafeMom, Billboard.com, Fox Television, Weather.com, Examiner e muitos outros.
A MonetizeMore ajuda publishers a obter novos fluxos de receita, destacando marcas e ferramentas adequadas para monetização do publisher. Se você quer iniciar uma estratégia de monetização, entre GRATUITAMENTE no Ad Exchange, ou entre em contato conosco para uma consulta gratuita!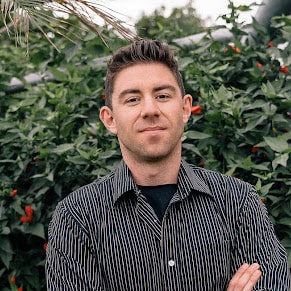 Kean Graham is the CEO and founder of MonetizeMore & a pioneer in the Adtech Industry. He is the resident expert in Ad Optimization, covering areas like Adsense Optimization,GAM Management, and third-party ad network partnerships. Kean believes in the supremacy of direct publisher deals and holistic optimization as keys to effective and consistent ad revenue increases.