This post was most recently updated on May 11th, 2020
For this week, as part of our Programmatic Ad Ops Deep Dive series, we've taken a closer look at the beauty website StyleCraze.com. With this series, we aim to educate publishers by showing them live examples where sites can increase their ad revenues while showcasing the expertise MonetizeMore has with regards to ad optimization. The following case study includes eight tips that StyleCraze could follow to optimize their display ad revenues.
#1: Don't forget to center your in-content ads folks! Centered in-content ads get better CTR and make the webpage more professional.
#2: Don't forget to label each display ad with "advertisement" especially when you're running Google demand in those spots. If your site gets a spike in accidental clicks, you could face a Google ban which is not fun. That would mean all unpaid ad revenues could be revoked and also no future access to Google demand.
#3: Outstream video ads will go the way of the dodo soon. Google Chrome and Apple Safari will be adblocking sites with these type of ads starting in 2018 as part of the Coalition for Better Ads. If you want to avoid getting ad blocked by a couple of the most popular web browsers, we'd recommend replacing the out-stream ads with more UX friendly ad formats.

#4: Although the HeaderBid Expert app timing stats is inaccurate, these time stats are ridiculously high. DFP is not set up in an optimal fashion which could be causing this. We'll get into that in greater detail later.
StyleCraze.com isn't running header bidding, but this app detects these ad networks not from header bid code but from live code that also comes from managed demand. While there may be more ad networks running within DFP, we'd recommend including the following ad networks:
#5: 17 ad slots on one page is way too much. The issue is Stylecraze.com is running ad units in the header from other pages and devices. We highly recommend to only run ads in the header that reflect the actual ads on the page. Make sure to segment your ad maps by device and page type. Otherwise, you'll have a page that is as slow as you see on point 6.
#6: Ouch!
29839ms is way too long for your page to load! Site speed is a huge factor when it comes to your user experience and ad revenue generation. To decrease your page load speed consider segmenting your ad maps and page type so you're only loading ads that will bid on that particular combination.

#7: Here's just an example of some obscure ad sizes that advertisers don't typically buy. It's best to go with ad sizes that are more advertiser-friendly like 300×250, 728×90, 320×50, 300×600, 160×600 just to name a few. Advertisers buying through Google might be a little more flexible, but this drops once you optimize by adding other demand partners to compete for your ad inventory.
#8: Running DFP single request once is bad enough. You can see in the screenshot that the DFP header has two instances of a single request, but there is a third lower in the source code. This is killing page performance and the proper serving of ads. Running single request once tends to increase unfilled ad impressions and can make DFP stats inaccurate in some cases. We highly recommend taking off all instances of DFP single request.
Last recommendation: StyleCraze.com is not running header bidding and is leaving a lot of ad revenue on the table as a result. We gave eight previous suggestions, but the most significant opportunity to increase ad revenues would be to implement header bidding.
In closing
We trust that this deep dive of StyleCraze has opened your eyes to areas that you can improve your programmatic ad revenues. If you would like us to conduct a deep dive into your premium publisher property or want our help in implementing these tips for your website, be sure to sign up for a free consultation here.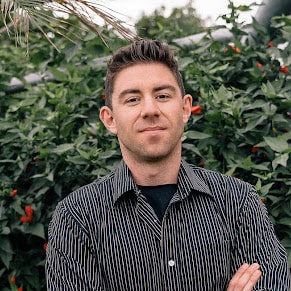 Kean Graham is the CEO and founder of MonetizeMore & a pioneer in the Adtech Industry. He is the resident expert in Ad Optimization, covering areas like Adsense Optimization,GAM Management, and third-party ad network partnerships. Kean believes in the supremacy of direct publisher deals and holistic optimization as keys to effective and consistent ad revenue increases.