As a publisher, you're always looking for new and improved ways to make more money while combating issues like invalid traffic & AdSense bans. We have some great news for you: Traffic Cop has been updated! With our new and improved solution, you'll be able to detect & block invalid traffic like never before. Keep reading to discover the latest updates and what makes Traffic Cop better than any other online digital ad fraud tool.
Traffic Cop Dashboard Features
Leverage Traffic Cop to turn compliance into a competitive advantage and maintain a sterling environment for advertisers on your site. Here's what our dashboard comes with:
Total IVT Detection by Country
Unlock the geography of ad fraud with our comprehensive Invalid Traffic by Country report. Find out where the highest risks lie and which territories are most notorious for generating non-compliant clicks and impressions. This vital analysis, grounded in robust data classification, arms publishers with the knowledge to strategize against region-specific IVT threats efficiently.
Our report doesn't just count invalid clicks—it reveals trends and patterns across different global regions, helping you to understand the full scope of invalid traffic affecting your digital assets. By staying informed with our detailed Invalid Traffic insights, publishers can better safeguard their ad revenue and refine their monetization strategy against the backdrop of international ad fraud landscapes.
Traffic Type
Grasp the full spectrum of your online traffic with Traffic Cop's Traffic Type report. Get a detailed breakdown of non-human traffic including data center sources, beneficial crawlers, and content aggregators, amongst others. This pivotal report aids in pinpointing the exact nature and potential source of bot attacks, equipping you with the necessary data to confront these digital threats head-on.
By differentiating between 'risky' (invalid and suspect) and 'safe' traffic, our report provides a transparent view into the traffic quality arriving at your site. It's not just about quantity; it's the quality of site visits that impacts your ad performance and security.
Why This Matters:
Clear Traffic Segmentation: Differentiate between beneficial bots and harmful traffic for more effective management.
Bot Attack Identification: Recognize the type of bot attack and the specific characteristics of the threat vector.
Risk Assessment: Use our Traffic Quality Report to evaluate the risk level and implement stronger defense mechanisms.
IVT by Device
Our IVT by Device report illuminates the patterns of invalid traffic across desktops, mobiles, and tablets, allowing you to identify and address the primary sources of IVT on your platforms.
With a refined focus on the device-specific origins of IVT, publishers can strategically tailor their ad delivery systems, enhance security measures, and improve user engagement. This targeted insight empowers you to make data-driven decisions to fortify your digital properties against the nuanced challenges posed by different device types.
IVT by UTM Source
"UTM" stands for "Urchin tracking module." UTM source codes are added to the end of regular URLs and are designed to tell more about each link and which marketing campaign it relates to.
Now, you can zero in on problematic traffic sources with Traffic Cop's IVT by UTM Source report. This essential tool empowers publishers to detect and evaluate the quality of traffic based on distinct UTM parameters, isolating the origins of invalid activity. By identifying which traffic sources are tainted with IVT, you can make informed decisions to prune poor-performing sources and reallocate your ad spend to more fruitful avenues.
This level of insight is pivotal for publishers who use UTM parameters to track the effectiveness of their campaigns across various channels. With Traffic Cop, you gain the clarity to:
Identify and block malicious traffic sources: Use precise UTM data to spot and stop the spread of IVT.
Optimize marketing campaigns: Redirect your efforts towards channels that deliver genuine, high-quality traffic.
Enhance ad revenue integrity: Protect your earnings by ensuring your traffic is valid and your inventory remains premium.
IVT by URL
You can now spot IVT hotspots with URL-level analysis. Pinpoint and tackle invalid traffic on your site with Traffic Cop's precise IVT by URL report. By revealing URLs with a high percentage of IVT, you gain valuable insights into which sections of your website are most affected. This laser-focused approach helps identify the problem areas and serves as a critical step in cleaning up your site's traffic profile.
For publishers, this means:
Targeted Clean-Up Operations: Direct your IVT mitigation efforts to the most affected parts of your website, ensuring cleaner traffic and better ad performance.
Enhanced Site Health: Improve your overall site health by understanding and addressing specific IVT-prone URLs, leading to better user experiences and increased advertiser confidence.
IVT by Referrer
Enhance your site's integrity with Traffic Cop's IVT by Referrer report. Dive deep into the data to uncover which referrers are sending invalid traffic your way. By understanding the source, you can take specific actions to block these harmful influxes and preserve the value of your digital inventory.
Key Advantages for Publishers:
Identify Risky Referrers: Spot which traffic sources are compromising your site's performance and ad revenue.
Prevent Ad Waste: Take proactive steps to filter out non-genuine traffic and prevent your budget from draining on false impressions and clicks.
Ad Setup Policy Violation (ASPV)
Take command of your ad setup with Traffic Cop's detailed Ad Setup Policy Violation (ASPV) report. This tool delineates the total number of policy breaches per violation type, offering a clear route to resolution and compliance. ASPV, typically an unintended byproduct of publisher ad setup, can mistakenly flag legitimate user interactions as invalid, affecting both demand-side trust and your bottom line. Our ASPV report provides a critical overview, identifying your pages' most frequent violation types and allowing for swift corrective measures.
Benefits of Ad Click Count by IP for Automatic Detection of Click Farm Fraud
Click farm fraud is another variant of digital ad fraud where low-paid human workers continuously refresh your website's ads. They are hired to execute fraudulent transactions on behalf of fraud rings.
The most common examples of click farm fraud include clicking on links, continuously surfing target sites, watching videos to improve views, subscribing to newsletters, etc. Click farms are the most popular for generating fake followers and amplifying likes on social media platforms.
The ad-click count per IP shows the total number of ad clicks made per IP address in a given time frame. The high number of clicks from the same IP address in a short duration can mean fraudulent clicks on the page/unit. This report is based on your total traffic.
Hidden Ad Unit Report
The Hidden Ad Unit Report checks if other elements on the page cover any of your ad units or appear outside the viewport, which could be flagged as a policy violation. So far, the Hidden Ad Unit Report only applies to issues classified as 'Out of document'.
In 'Out of Document', the given ad unit is partially or totally out of the visible viewport. Here, the Hidden Ad Unit report in app.pubguru shows the data on ad units detected outside the viewport. The actual size of these ad units is not fully visible on the user's end and are hidden partially.
This hurts viewability and overall performance and could also get your account banned for ASPV (Ad Setup Policy Violation).  That's why it's important to address any instances of hidden ad units you see on your PubGuru report without delay. Moreover, the report lists ad units that aren't completely visible on-page, increasing the likelihood of your account getting flagged.
Abusive Render Report
Total Domain Severity Score:
The Total Domain Severity Score is the overall health score that shows how severe the abusive refresh is on your domain. This is the average severity score across all your ad units.
Abusive Refresh Ratio:
The Abusive Refresh ratio is the rate of all ad impressions detected as abusive refreshes.
This provides detailed information about abusive refresh occurrences that arise due to possible misconfiguration or ad refreshes within 25 seconds.
The abusive render report helps publishers know if there is any abusive render. As of now, the Abusive Render report categorizes each refresh under one of three categories:
Misconfiguration:
This happens when the ad unit is refreshed as soon as it is loaded (instantaneous), usually because of setup issues, loading multiple scripts, etc.
Bad Refresh:
Refreshes that are not instantaneous, like a misconfiguration, but still happen in less than 25-second intervals. As the number of bad impressions rises, it becomes easier to track them down.
Normal Refresh:
Any refresh with at least 25-second intervals or more.
Severity scores above 30-40% are not good and can be easily replicated. Bad Refresh rates of less than 10-20% may be difficult to replicate; users may need multiple attempts before replicating the instance. At the same time, scores below 5-10% are nothing to worry about. However, it's best to monitor severity scores from time to time.
Content Policy Report
Elevate your site's adherence to AdSense policies using Traffic Cop's Content Policy Report. This powerful tool scans your content and meticulously identifies prohibited language or non-compliant content by URL. Stay vigilant against content that violates ad program policies and use our real-time reporting to correct issues instantly, safeguarding your ad revenue streams.
Capitalize on Content Policy Reports to:
Detect and Correct Non-Compliant Content: Uncover specific words or content causing friction with AdSense guidelines across your site's pages.
Streamline Your Content Strategy: Use actionable insights to refine your content, ensuring it aligns with advertising standards.
Secure Your Revenue: Protect your earnings by proactively managing content to meet strict policy criteria.
Banning Malicious Users is a Temporary Solution!
Solely banning malicious users doesn't provide long-term protection for downstream ad fraud. Distinguishing between good and bad user behavior has become more difficult as the behavior of authentic users has evolved.
Traffic Cop stands unparalleled as the top IVT solution for publishers and app developers due to its precision, intelligence, and proactive approach in combating invalid traffic. With Traffic Cop, you receive:
Tailored Detection: Custom algorithms designed specifically for the unique challenges faced by digital publishers and app developers.
Real-Time Defense: Instant identification and blocking of IVT to minimize impact on ad revenue and user experience.
Advanced AI Technology: State-of-the-art artificial intelligence that adapts to new threats as they emerge, offering unmatched protection.
Easy Integration: A seamless setup with zero maintenance overhead, allowing you to focus on creating and monetizing content, not managing security protocols.
Comprehensive Reporting: Detailed insights into traffic quality, sourced by device, UTM parameters, referrer, and URL, to make data-driven decisions.
Content Policy Compliance: Tools to ensure your content stays within AdSense program policies, avoiding potential revenue clawbacks or bans.
In the constant battle against ad fraud, Traffic Cop is not just a line of defense; it's a strategic partner that evolves with the threat landscape, ensuring your ads are seen by real users, not bots. With Traffic Cop, protect your digital ad investments and maintain the integrity and profitability of your publishing or app development business.
So, what are you waiting for? Try Traffic Cop for free today and see the results for yourself.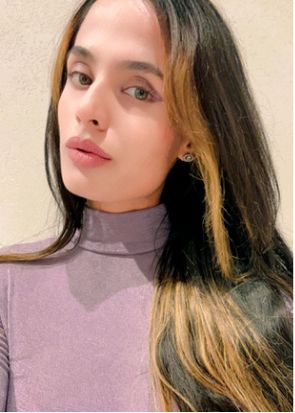 With over seven years at the forefront of programmatic advertising, Aleesha is a renowned Ad-Tech expert, blending innovative strategies with cutting-edge technology. Her insights have reshaped programmatic advertising, leading to groundbreaking campaigns and 10X ROI increases for publishers and global brands. She believes in setting new standards in dynamic ad targeting and optimization.