This post was most recently updated on July 6th, 2023
As a publisher, you're always looking for new and improved ways to make more money while combating issues like invalid traffic & AdSense bans. We have some great news for you: Traffic Cop has been updated! With our new and improved solution, you'll be able to detect & block invalid traffic like never before. Keep reading to discover the latest updates and what makes Traffic Cop better than any other digital ad fraud tool on the Internet.
What's new in the Traffic Cop Dashboard [BETA]?
Total IVT Detection by Country
Total IVT detection by country shows the percentage of incoming invalid traffic from different countries. Invalid traffic by country shows where the different sources of invalid traffic is mainly coming from.
Traffic Type
Traffic Cop analyzes and classifies many different kinds of non-human incoming traffic. The Traffic Type report shows the breakdown by different traffic characteristics (such as data center traffic, good crawlers, aggregators etc.) and it helps you identify the type of bot attack (if any).
This report is based on the traffic that was classified as risky (invalid + suspect).
IVT by Device
Incoming IVT can be from either desktop, mobile or tablet. IVT report by device type helps us identify top IVT devices from where invalid traffic is mainly coming from.
IVT by UTM Source
"UTM" stands for "Urchin tracking module." UTM source codes are added to the end of regular URLs and are designed to tell a little bit more information about each link and which marketing campaign it relates to. IVT report by UTM helps in identifying bad traffic sources.
IVT by URL
Shows invalid traffic percentage by top URLs.
URL stands for Uniform Resource Locator. URLs are nothing more than the address of a given unique resource online. URLs showing high % of invalid traffic can help you identify sections of webpage that are affected by IVT.
IVT by Referrer
IVT by Referrer shows IVT percentage for each referral url where referrer is the website that sends visitors to your site using a link. These are sites that a user was on right before they landed on your webpage. IVT by referrer report helps to find out the main sources of incoming invalid traffic.
Ad Setup Policy Violation (ASPV)
The Ad-setup policy violation report shows total no. of policy violations for each aspv type. ASPV is mostly caused by the publisher, almost always unintentionally. Wrong ad settings on-page can cause the demand side to label them as IVT, even when the user is human and has not done anything abusive. ASPV report helps identify top ASPV on page so we can take necessary actions based on ASPV type.
Benefits of Ad Click Count by IP for automatic detection of Click Farm Fraud
Click farm fraud is another variant of digital ad fraud where low paid human workers keep refreshing your website's ads continuously. They are hired to execute fraudulent transactions on behalf of fraud rings.
The most common examples of click farm fraud include clicking on links, continuously surfing target sites, watching videos to improve views, subscribing to newsletters, etc. Currently, click farms are the most popular for generating fake followers and amplifying likes on social media platforms.
Ad-click count per IP shows the total number of ad clicks made per IP address on given time frame. The high number of clicks coming from the same IP address in a short duration can mean fraudulent clicks happening on the page/unit. This report is based on your total traffic.
Hidden Ad Unit Report [BETA]
The Hidden Ad Unit Report checks if any of your ad units are covered by other elements on the page or appear outside the viewport which could be flagged as a policy violation. So far, the Hidden Ad Unit Report is only applicable to issues classified as 'Out of document'.
In 'Out of Document', the given ad unit is partially or totally out of the visible viewport. Here, the Hidden Ad Unit report in app.pubguru shows the data on ad units that have been detected outside the viewport. The actual size of these ad units is not fully visible on the user's end, and they are hidden partially.
This not only hurts viewability and overall performance but could also get your account banned for ASPV (Ad Setup Policy Violation).  That's why its important to address any instances of hidden ad units you see on your PubGuru report without delay. Moreover, the report lists ad units that aren't completely visible on-page, thereby increasing the likelihood of your account getting flagged.
Abusive Render Report
Total Domain Severity Score:
The Total Domain Severity Score is the overall health score that shows how severe the abusive refresh is on your domain. This is the average of severity scores across all your ad units.
Abusive Refresh Ratio:
The Abusive Refresh ratio is the rate of all ad impressions that were detected to be abusive refreshes.
This provides detailed information about abusive refresh occurrences that arise due to possible misconfiguration or ad refreshes that have occurred within an interval of 25 seconds.
The abusive render report helps publishers know if there is any type of abusive render. As of now, the Abusive render report categorizes each refresh under one of three categories:
Misconfiguration:
This happens when the ad unit is refreshed as soon as it is loaded (instantaneous), usually because of setup issues, loading multiple scripts, etc.
Bad Refresh:
Refreshes that are not instantaneous like a misconfiguration but still happening in less than 25-second intervals. As the number of bad impressions rises, it becomes easier to track them down.
Normal Refresh:
Any refresh with at least 25-second intervals or more.
Severity scores above 30-40% are not good and can be easily replicated. Bad Refresh rates of less than 10-20% may be difficult to replicate, users may need to make multiple attempts before replicating the instance. While scores below 5-10% are nothing to worry about. However, it's best to monitor severity scores from time to time.
Coming Soon
Automatic detection of click farms and blocking them from clicking ads:
This feature's main goal will be to stop abusive ad clickers and will be able to automatically detect a network of computers compromised with the intention to continuously click ads on domains.
Banning Malicious Users is a Temporary Solution!
Solely banning malicious users doesn't provide long-term protection for downstream ad fraud. The distinguishing between good and bad user behavior has become more difficult as the behavior of authentic users has evolved. As click farm fraud runs on minor margins, any latency in their ability to finish challenges will deter long-term attacks.
This is the reason why MonetizeMore is developing an approach that not only distinguishes malicious click farms from legitimate users but also makes it difficult for click farms to meet their targets of hourly clicks or fraudulent transactions.
The upcoming click farm 'detection and block' model can reduce the impact of google clawbacks, as well as visibly bring the google spam score down. This will show up on the Abusive Clicks section under 'risky traffic type' in the Traffic Quality Dashboard.
So, what are you waiting for? Try Traffic Cop for free today and see the results for yourself.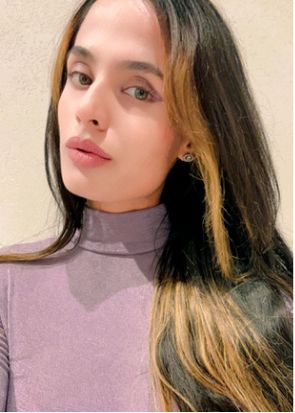 Meet Aleesha Jacob, the #1 B2B AdTech Content and SEO Marketer with over 7 years of experience in crafting data-driven content that fuels conversions for SAAS businesses. Having worked with SAAS companies and clients like BMW and Heineken, Aleesha brings a wealth of expertise. With her unmatched skills in creating compelling content, she helps businesses of all sizes drive more leads & maximize revenue.