IBV aka In-banner video ads is the new black! Ok, that might be a bit of an exaggeration, but they are definitely on the rise in terms of popularity. And for good reason – they can be extremely effective at capturing attention and engaging audiences. So if you're wondering what in-banner video ads are and how to get started with them, read on! We'll demystify this monetization option and provide you with all the info you need to get started.
What are In-Banner Video Ads (IBV)?
In-banner video ads are short-duration videos (without sound) or GIFs set into a regular banner ad slot or display ad slot. IBV ads are way more interactive than conventional display ads. They are HTML5 creatives created from short text descriptions or thumbnail images. Animated and interactive elements can make these ads more engaging, and they deliver a dynamic ad viewing experience.
Here are a few examples of in-banner video ads:
Video Interstitials
In-display
In-page Video
In-feed Video
Incentivised or Sponsored Videos.
In-Banner Video Ad Types:
There are three types of In-Banner Video Ads:
Click to play: The creative appears as a static image, with the video playing only when the user clicks on it.
Hover to play: When the user hovers over the creative, the video starts playing.
Autoplay with no sound: Unless the user taps on the creative, the video plays automatically with no sound.
How to use IBV ads on Google Ad Manager?
In Google Ad Manager, in-banner video ads are served through direct campaigns. Publishers barely need to do anything here for the ad creatives as they are sent by advertisers.
Follow these steps to set up in-banner video ads in Google Ad Manager:
Head to the GAM home page.
Click on Protections > New Protections
Click on 'Ad Content'
Type a name for the New Protection
Choose the retargeting capabilities for inventories
Go to opt-ins (It's on the right side of the screen)
Once you click on opt-ins, GAM gets requests for in-banner video ads.
Keep in mind that:
For IBV creative size, select: 300X250v.
The video should include start, mute, and stop buttons
Video duration should not exceed 2 minutes.
There needs to be a replay option for ad creatives
Once the user taps on the creatives, the audio can start playing.
When hovering over in-banner video ads, the video should begin playing after two seconds
Best Practices for IBV Ads
To get steady ad revenue from in-banner video ads, make sure you follow these practices:
Shorter Videos: In-banner video ads do not have a duration limit, but a shorter video would not impact user experience and would have the most negligible impact on your page.
Mobile optimized ads: Since most people consume content through their phones, optimize IBV ads for smaller screens.
Running Split tests: We recommend experimenting with various audiences and different ad creatives to find the most effective in-banner video ad for your website.
User-friendly implementation: It is important to consider the needs of users, their experience with your website, as well as the demands of advertisers when implementing video ads.
Whenever advertisers want their videos to appear on the main parts of the page, you must ensure that the ads do not interfere with the user's experience.
Pros and Cons of IBV Ads:
Pros of In-Banner Video Ads are:
An Amazing User Experience
In-banner video ads barely disrupt the user experience. Visitors engage with the video ads when they click on them, and the video ads do not appear outright promotional. Instead, they show up on the top of search results or in the sidebar, where it's up to the user whether they click on the ad.
Skyrocketing CTRs
Though in-banner videos are more expensive and time-consuming to create, their ability to tell a story effectively drives high click-through rates.
Bye Bye Video Player
With in-banner video ads, advertisers do not need to provide video players or video content; instead, they upload GIFs or short video clips and the ads are directly played over these banner ad slots. Since publishers are independent of video player vendors, running in-banner video ads may be less complex in this case.
No limits on video length
While the in-stream video ads have strict duration limits, IBV ads can be as long as publishers would want them to be, which allows them a lot of flexibility. There is a storage limit, however – the file size should not exceed 500 MB.
Cons of In-Banner Video Ads are:
It takes too long to load: The loading speed of websites is slowed by in-banner videos, and since there is no video player, IBV ads take longer to load.
A fall in demand: In-banner video ads have lower demand than other video formats. In-banner ads are not very desirable since browsers restrict auto-play video ads. According to the Confiant Demand Quality Report, the rate of in-banner video ad impressions has dropped.
What's Next?
Takeaways:
1. In-banner videos are GIFs or short videos embedded within a display ad.
2. Below are some tips for in-banner ads:
Place the banner ads correctly
Make texts instantly readable
Use animation
Use standard banner sizes
Ensure user-friendly implementation.
3. The Benefits of using in-banner video ads are:
Better user experience
No video player required
Higher click-through rate
No video length limitation
So, if you're feeling daring and want to test out in-banner video ads, be sure you have all the resources in place first. Luckily, we're here to help!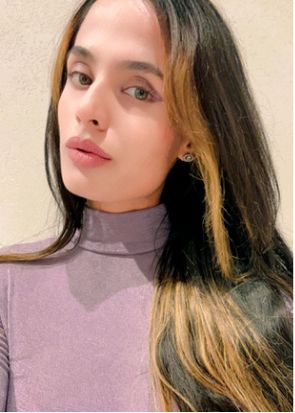 Meet Aleesha Jacob, the #1 B2B AdTech Content and SEO Marketer with over 7 years of experience in crafting data-driven content that fuels conversions for SAAS businesses. Having worked with SAAS companies and clients like BMW and Heineken, Aleesha brings a wealth of expertise. With her unmatched skills in creating compelling content, she helps businesses of all sizes drive more leads & maximize revenue.