This post was most recently updated on September 19th, 2019
Last November 11, a new and potentially controversial feature came to Google ads: shared endorsements. Thanks to shared endorsements, users' photos and images will be served alongside Google ads. For example, if you post a positive review of a restaurant on a Google Play page, your face might appear alongside that business' ads across Google's products.
Sound creepy?
The purpose is to drive engagement. Wouldn't you be more likely to click on an ad if you knew that a friend of yours had endorsed the product? While this new ad feature might blur the lines between explicit and implicit consent, it's here to stay — for the time being, at least.
You may have even seen the update to Google's terms in which they announced that they were making this change. If you logged in to any of Google's products this week, you saw a blue notification warning you of this change. Users should read the Terms of Service carefully and should not proceed if they disagree with the terms.
Why the change to Google's Ads?
Google's made some controversial privacy decisions before. So why are they opening themselves up to (valid) privacy complaints? It must be worth it for them to weather the storm, right?
Of course.
It turns out that these shared endorsements drive up user engagement in ways that may surprise close Google-watchers. Website visitors are more likely to click on an ad if they can see that their peers have recommended specific products or services being advertised. Peer pressure works!
Matt Bush of Google acknowledged the fact that Google+ needs to make some improvements to provide options to set more specific privacy preferences. That way, they can know exactly what information they are sharing online.
The changes to Google ads have invited protest from different government sectors. US Senator Edward Markey commented on Google policy, saying that latest changes "raise a number of important questions about whether Google is altering its privacy policy in a manner inconsistent with its consent agreement with the Commission." Bradley Shear, a lawyer, added that he does not think Google cares about its user's privacy. Google was previously forced to enter into a consent decree and forced to pay a $22.5 million fine for violating their users' privacy.
How Shared Endorsements Work
Here's how shared endorsements work on Google's ads, and how they will likely be implemented once they come to your website's ads:
-Google will display users' recommendations and reviews across its products and service next to appropriate advertisements.
-Users' photo and profile name may appear with this recommendation.
-Account privacy settings aren't affected by this change; you can still decide whether to include your name and photo in shared endorsements through the privacy settings page.
Embrace this new change! It's likely to drive up engagement across the board, which will increase your overall click-through rates and revenue.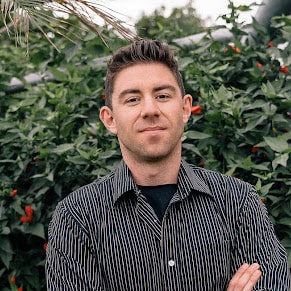 Kean Graham is the CEO and founder of MonetizeMore & a pioneer in the Adtech Industry. He is the resident expert in Ad Optimization, covering areas like Adsense Optimization,GAM Management, and third-party ad network partnerships. Kean believes in the supremacy of direct publisher deals and holistic optimization as keys to effective and consistent ad revenue increases.