Si es como muchos otros editores que luchan contra el tráfico inválido (IVT), es posible que esté buscando el informe de tráfico inválido de AdSense. Si aún no lo sabe, cualquier tipo de IVT es malo y debería pasar lejos de su sitio web. Puede perder ingresos publicitarios debido a esto y, peor aún, a su cuenta de anuncios.
Los editores reciben información sobre el tráfico inválido en los informes de AdSense, pero es limitada. El equipo de Google AdSense mantiene la mayor parte de la información relacionada con el fraude publicitario protegida, ya que no quieren que los estafadores intenten engañar al sistema.
El informe de tráfico inválido de AdSense solo se mostraría en la página Transacciones el primer día de cada mes, como se muestra a continuación. Como resultado, no podrá generar un informe hasta que finalice el período de pago y Google aplique las retenciones de ingresos.
Alternativamente, los editores pueden monitorear las fluctuaciones repentinas en los informes. Esto puede dar pistas sobre el tráfico inválido, pero no es definitivo. Por ejemplo, en Active View Viewable, CTR. Si las tasas visibles son demasiado bajas y el CTR es anormalmente alto, esto podría indicar una actividad inválida o sospechosa. Esté atento a picos o caídas repentinas en el porcentaje de CTR & View.
Vea el ejemplo a continuación.
Esto resulta en una gran desventaja para los editores porque no sabrá lo que está sucediendo en tiempo real. No lo sabrá hasta que vea la configuración de la receta. A veces es demasiado tarde para arreglarlo. El daño ya está hecho y su cuenta corre el riesgo de ser bloqueada.
Si los informes de tráfico inválido de AdSense no son suficientes, ¿qué pueden hacer los editores?
Hemos creado una herramienta que no solo le muestra informes en tiempo real de la actividad de tráfico inválido, sino que también evita que haga clic en sus anuncios. ¡Se llama Traffic Cop!
Traffic Cop utiliza tecnología sofisticada, que incluye aprendizaje automático y algoritmos de huellas digitales, para detectar y evitar que el tráfico inválido vea y haga clic en sus anuncios. Funciona en sitios con anuncios de AdSense y cualquier otra red de anuncios.
Al utilizar Traffic Cop, nunca más tendrá que preocuparse por la retención de ingresos publicitarios y la prohibición de su cuenta de AdSense. Eche un vistazo a la interfaz de informes a la que tendrá acceso, a continuación:
Todos los días, podrá ver en un informe: visitas a la página versus impresiones de anuncios bloqueadas, tráfico sospechoso inválido y mucho más.
¿Está listo para despedirse finalmente de los problemas del tráfico inválido en AdSense? ¡Regístrese en Traffic Cop hoy!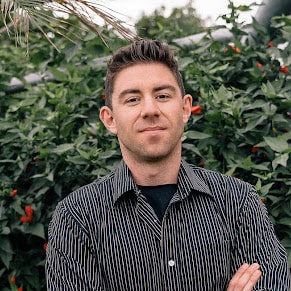 Kean Graham is the CEO and founder of MonetizeMore & a pioneer in the Adtech Industry. He is the resident expert in Ad Optimization, covering areas like Adsense Optimization,GAM Management, and third-party ad network partnerships. Kean believes in the supremacy of direct publisher deals and holistic optimization as keys to effective and consistent ad revenue increases.