This post was most recently updated on September 18th, 2019
Be inspired by our featured partner-publishers as they storify their unique journey and experience in monetization in our Publisher Share series. Find out how they tackled challenges along the way and how it all worked out in the end. If you would like to submit your story, please send your draft to: support@monetizemore.com
Tell us how you started out
I started blogging as a hobby. I'm not a good writer but I love to share my experiences as a Computer and Network Administrator. I write about every computer problem that I was able to solve; software that I like; and basically anything that's related to technology. Since then, I became an author of my own blog (techchore.com).
As the days go by and as my site's traffic began to grow, I thought of monetizing it. I wanted to raise funds to move my site to a better platform (from Blogger to Wordpress), to buy a more functional theme, plugins, hosting and other technology that can improve my site's user experience. While I love to share my ideas for free, earning from it would add more fun, right?
So, I started to look for ad networks suitable for my niche. I browsed and checked ad network reviews. Then I found my first ad server provider along with two other ad networks.
Related Read: 10 Best Ad Networks of 2015
Problems with ad operations started to trickle in…
The ad server was my primary source of online income – because it's the one that gave me the highest revenue. However, when my site traffic grew by 300% the ad revenue never changed. I still earned the same amount of money – and sometimes even lower.
Related Read: 5 Easy Steps to Increase your Adsense Revenue Potential [Video]
Later on, I found out that my ads' CTR and eCPM dropped drastically. My statistics report which was initially 24 hours delayed, became 4 days delayed. The worst part happened when my site was getting redirected to an affiliate site. I emailed my ad manager and she apologized about the problem. She took immediate action. The redirection problem was gone, the CTR and eCPM rates started to recover.
But after a week, the problem came back. I got in touch with my ad manager again, but this time she felt disgusted. She told me that she removed a number of advertisers from my site. When I checked my site, it's not redirecting anymore, but some ads were not showing. The 100% fill rate that they promised was not fulfilled. I felt betrayed by my ad server provider. Although it breaks my heart, I decided to move on to look for a new ad server.
Related Read: Easy Steps: Setting Up a 100% Fill Ad Network Behind Ad Exchange
Finding MonetizeMore in a less-than-ideal way
Again, I read some more ad network reviews and found a negative thread about MonetizeMore. As I followed the forum responses, I observed that none of the accusers have tried MonetizeMore. It raised the level of my curiosity. Furthermore, the Monetizemore representative answered the accusers professionally despite the sarcastic words thrown against him. Because of that they almost won my trust.
However, on the later part of the thread, it was revealed that MonetizeMore was previously banned by Google – a fact confirmed by its representative. I was saddened and became a bit skeptical. But despite the information given (thread had been already a year old), I decided to visit their website. It's professionally designed. Their Alexa ranking is good at 46K, PR3, with phone number and address details.
So, I took the risk. I wanted to know on my own if they are legit or not. Though I had some reservations, I can sense that they are legitimate. To cut the story short, I applied as a Monetizemore publisher and got accepted within a day.
Great experience with customer service!
I ended up saying "Wow! Their support team is amazing, especially Mike! I encountered issues at the beginning like ads not rendering on my site – but in just a matter of minutes, the issue has been resolved. All I can say is that the MonetizeMore team is composed of polite, professional and well-mannered individuals.
How did your experience and journey with MonetizeMore change your business?
I can say that MonetizeMore values honesty, transparency and cares about their publishers. They help me solve problems and optimize my earnings. Which means I can now concentrate on creating quality content for my site.  I don't have to worry about my site's monetization operations. MonetizeMore really helps publishers like me to build and grow business.
What do you look forward to in the future and with your partnership with us?
I can see MonetizeMore as my business partner forever! Yes, it's too early to tell about my partnership with MM. We just tied the knot –  but I started to see better results in ad optimization and in my site's monetization health as a whole.
Keep up the good work, team! I know that the only constant thing in this world is change. I hope that if there will be any changes, it will be for the better.
If you want to share your own Publisher story, just email us at support@monetizemore.com
Get started as our partner-publisher! Sign-up FREE to Doubleclick Ad Exchange – or apply as our Premium Publisher.
---
Related Reads: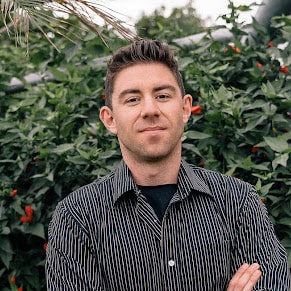 Kean Graham is the CEO and founder of MonetizeMore & a pioneer in the Adtech Industry. He is the resident expert in Ad Optimization, covering areas like Adsense Optimization,GAM Management, and third-party ad network partnerships. Kean believes in the supremacy of direct publisher deals and holistic optimization as keys to effective and consistent ad revenue increases.