This post was most recently updated on April 4th, 2023
What's a PMP Deal and where does it fit in?
You may have seen the term Private Marketplace or Preferred Deals floating around the internet. It is a new way for publishers to sell ad space on their sites and it can be confusing.  PMP is short for a "private marketplace" deal — it's traditionally a deal made directly between a publisher and an advertiser or agency for programmatic inventory. Sometimes PMPs go by the name of "Preferred Deals."
PMP Advertising allows publishers to invite advertisers of choice into private auctions where they can bid real-time ad inventory from vendors just as if were at market price without any middlemen involved – all while maintaining control of quality standards that keep their customer base satisfied with every purchase made through them
Just because contact is made does not mean a deal will be struck. PMPs typically run at a higher priority than the managing SSP's open auction.
This article will answer some of your questions about the benefits of using private marketplaces.
Open auction (Open-RTB) Vs Private Marketplace (PMP)
Publishers have more control over their ad inventory in a Private Marketplace. Whether it's CPMs, advertisers, or the creative types displayed on their website.
By offering 'first-look' to the premium inventory, the private marketplace guarantees higher CPMs.  Publisher-advertiser relationships are transparent with the Private Marketplace deal.
The advertisers and publishers are fully aware of what's being bought, and the advertisers are aware of who's going to place ads on the publishers' inventory, something that is not possible in open marketplaces.
What Deal am I in?
What are the benefits of private marketplace advertising for publishers?
Private Marketplaces have grown substantially and will account for more than 40% of the total programmatic ad spend. It is expected to grow more by the end of this year. The best part is, PMP offers benefits to both publishers and advertisers.
Publisher Benefits:
Transparency: Brands have a better opportunity to share their first-party data than they do on OMPs.
No need for a direct sales team. Through PMPs, you can replace your sales team with AI
Bye Ad Fraud: It prevents ad fraudsters and spoofers from siphoning the ad dollars.
Higher CPMs for publishers: Super Exclusive! The demand for premium, high-performing inventory is through the roof as brand safety and other quality issues like viewability continue to grow.
Programmatic efficiency. Despite the fact that it's not as convenient as an open auction, they are still automated in DSPs and SSPs, so they require less work than direct sales.
Better relationships. As you learn who is buying your packages, you can offer them special deals & discounts.
The secret sauce to a Successful PMP deal?
In order to implement a PMP deal and get the results expected, there are no shortcuts.
However, our tips can keep you ahead of the competition:
Scoring the right Private Marketplace deal.
PMP deals vary based on the type and quality of inventory, the audience, and the buyer's desired exclusivity.
The policies related to the first-party data shared, and URL transparency need to be optimal.
Let say your ad inventories in Google Ad Manager are labeled as "Branded" or "Semi-transparent" for Private auctions.
Semi-transparent allows buyers to see the main domain URL while Branded lets advertisers know where their ads will appear.
Analyzing the Open Auction Marketplace
We all know that CPM rates vary with the type of marketplace (i.e. open and private).
Since CPM rates vary all the time depending on an open or private marketplace, Open Auction marketplace offers an outlook of the latest market rates of the ad inventories.
Before setting up CPM rates and starting negotiations with buyers, make sure you analyze the ad inventory floor prices in the Open Auction marketplace.
Publishers can thus put the ideal & appropriate CPM rate in front of buyers and proceed with the sale.
Adapt to market changes
In the publisher's marketplace, CPMs, bid rates, and bid density fluctuate with every season.
Ad spending starts increasing in Q4 even though Q1 and Q2 are hard times for the programmatic ad industry.
Thus, seasonality plays a critical role in establishing PMP deals.
How to tweak Private Marketplace Deals?
Below are some actions and strategies to consider when optimizing a Private Marketplace deal:
Follow these suggestions for optimizing a PMP deal:
Transparency 
Transparency is crucial. In either a header bidding or PMP setup, buyers are most likely to invest money where they can get detailed insights and better transparency.
This is why in PMP deals, DSPs acknowledge full domain URLs shared by the ad request. While DSPs will be able to target the base domain mainly, publishers can provide contextual relevance to buyers as part of their PMP deals & encourage targeting at both the content and ad placement levels.
Leveraging audience listings
In the PMP deals, publishers are allowed to share 1st-party data with the buyers. Alternatively, buyers can reserve ad inventories and ensure that each ad impression matches their 1st-party audience listings.
It's a win-win to share the first-party data that you have to alleviate buyers' pain points. Advertisers get their ROI, and publishers deliver better user experiences because visitors will see fewer irrelevant ads.
Adding customized ad displays
Both video & rich media creatives perform better than generic display creatives. PMP deals will benefit from a variety of ad formats including video, display, and native sizes along with rich-media ads.
Additionally, adding custom ad sizes or formatting that have a better impact across all kinds of devices for PMP deals also works. Ensure that the high-performing ad sizes are always kept at the higher floor price.
Optimizing ad viewability.
Ad viewability is the key to success in Private Marketplace Ads and should not be passed over. It's something you can't afford to ignore if your long-term goals include maximizing revenue for PMP deals.
Leveraging roadblocks.
While header bidding has created a fair platform by putting all buyers on the same footing, it has also diminished the priority of buyers who are exclusively looking for easy access to valuable ad inventories.
This is why PMPs were initially being introduced in the publishers' marketplace. Take a look at Roadblock. Roadblocking allows a publisher to display ads from one advertiser on a single webpage at the same time.
That's a 100% share of voice (SOV) for your advertisers.
Ad Relevance and better match rates
For header bidding, it is advised to have PMP partners on the client-side. But why?
By enabling cookie-synching through your ad-tech partner, client-side header bidding offers better match rates. You can also use the key-value targeting feature in Google Ad Manager to amplify targeting.
Through key-value targeting, you can pass the post context, ad placement, etc., to advertisers and let them display their ads on the selected section or page.
MonetizeMore's role here
Once you sign up for a professional account at MonetizeMore, you get instant access to pre-existing buyer deals and are invited to all private auctions (large scale publishers mostly!). We do all the heavy lifting from setup to reporting.
What's in it for you? More ad revenue can be yours with premium ads.
We provide our expert AdOps teams with regular updates about our new clients and request that such clients be added to advertisers' whitelists. Brands will be using these whitelists to find publishers on which to run their campaigns.

Conclusion
PMPs are here to stay no matter what. By adopting and incorporating it into their media buying/selling strategies, it helps publishers, advertisers, and platforms grow. For brands, buyers, and agencies, there are multi-publisher PMPs available alongside traditional PMPs.
Both Open Marketplaces and Private Marketplaces offer the same benefits to publishers. Nonetheless, only publishers with a strong first-party data set can woo advertisers and conduct sustainable PMP auctions.
But what about mid-market publishers?
It can be difficult to make the most of PMP deals if you're a mid-market publisher who is not part of an established network.
We've scaled 700+ mid-market publishers' ad monetization and set up an exclusive marketplace deal on their ad servers.
You will have access to pre-existing deals with larger premium sellers post joining the MonetizeMore network. Don't wait any longer!
Forget about your current pain points and sign up for a professional account with us today. 
---
FAQ
What is a preferred deal?
Preferred deal, which is also known as a private marketplace deal, is when the publisher sells their programmatic ad inventory directly to the advertiser or agency. You can find out more information in our blog post.
What is the difference between Programmatic guaranteed deals and preferred deals?
Both deals are very similar and are still a direct deal between the buyer and seller. However, with guaranteed deals, the publisher guarantees that a certain amount of impressions will be served while with preferred deals, there are no guarantees of impression volumes.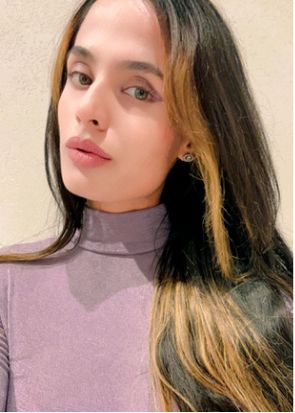 Meet Aleesha Jacob, the #1 B2B AdTech Content and SEO Marketer with over 7 years of experience in crafting data-driven content that fuels conversions for SAAS businesses. Having worked with SAAS companies and clients like BMW and Heineken, Aleesha brings a wealth of expertise. With her unmatched skills in creating compelling content, she helps businesses of all sizes drive more leads & maximize revenue.