This post was most recently updated on July 12th, 2019
The IAB Tech Lab is testing blockchain protocols for managing user data consent. LiveRamp developed a blockchain protocol called PrivacyChain and donated it to the IAB Tech Lab and is currently up for public review. Find out more about this development in the video below.
Subscribe to our YouTube channel for weekly video updates!
Video transcription
IAB recently announced a blockchain protocol that would enable companies to manage consumer data consent.
The blockchain protocol is called PrivacyChain.
Code for PrivacyChain was developed by LiveRamp who donated it to the IAB Tech Lab.
It gives consumers more control over their personal information.
Once a consumer opts in, data becomes available to advertisers, retailers and other partners that serve ads.
By using the PrivacyChain portal, users can opt out of marketing and data points such as name, gender, location and more.
The blockchain ledger provides exact details on when and where data was shared.
Currently, the PrivacyChain specification is under review for public comment.
The goal of the project is to support privacy legislation coming in the near future.
PrivacyChain will simplify the process of proving company compliance of GDPR and CCPA.
The hope for PrivacyChain is to create a universal portal where consumers can provide consent for data used worldwide.
Source: https://www.mediapost.com/publications/article/325817/iab-tech-lab-releases-privacy-blockchain-protocol.html?edition=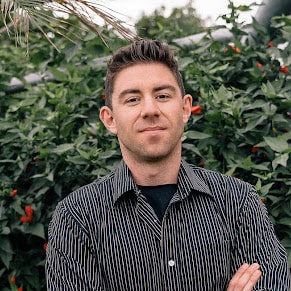 Kean Graham is the CEO and founder of MonetizeMore & a pioneer in the Adtech Industry. He is the resident expert in Ad Optimization, covering areas like Adsense Optimization,GAM Management, and third-party ad network partnerships. Kean believes in the supremacy of direct publisher deals and holistic optimization as keys to effective and consistent ad revenue increases.