This post was most recently updated on July 12th, 2019
The use of Preferred (PMP) and programmatic guaranteed deals by buyers are on the rise as brands continue to take data ownership, brand safety, and transparency very seriously. Buyers are looking for controlled environments. See all the statistics and forecasts on PMP, programmatic guaranteed and even open market growth for 2018 and more.
Subscribe to our YouTube channel for weekly video updates!
Video transcription
With a surge in brand safety, transparency and data ownership concerns, marketers have started investing more in private marketplaces and programmatic guaranteed deals.
By 2020, 80% of programmatic spend in the US will go to PMPs or programmatic deals.
Advertisers want more control over audience data.
That's why they won't just put their budget out in the open market, instead, it's in an environment they control.
For 2018 programmatic guaranteed deals will own 58% of the total programmatic advertising spend in the US and reach $27.5 bn.
PMPs are forecasted to grow 21% and reach over $13 bn.
While the open exchange is set to grow only 8.9% to $12.8 bn.
Open exchanges are still seeing growth, but not as much as PMPs and guaranteed deals.
Many situations still exist when using the open market makes sense.
Such as when gaining quick access to specific inventory types or through header bidding with previously unreachable impressions.
Some even use the open market to test inventory and find publishers for private or direct deals.
Programmatic ad spend is set to grow by 30% in 2018 and reach $47 bn.
By 2020 it's forecasted to reach $69 bn, and own 86% of the digital display ad spend market share.
Source: https://adexchanger.com/online-advertising/emarketer-buyers-embrace-pmps-and-programmatic-guaranteed/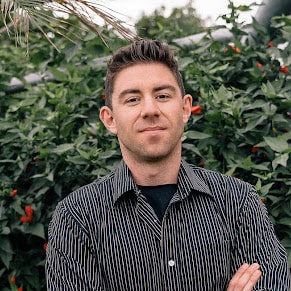 Kean Graham is the CEO and founder of MonetizeMore & a pioneer in the Adtech Industry. He is the resident expert in Ad Optimization, covering areas like Adsense Optimization,GAM Management, and third-party ad network partnerships. Kean believes in the supremacy of direct publisher deals and holistic optimization as keys to effective and consistent ad revenue increases.