This post was most recently updated on September 22nd, 2021
More often than not publishers think that choosing the default Adsense colors and styles would work just like the other ad styles in terms of CTR performance. This is completely wrong. Putting some tweaks into your design can increase clicks and boost revenue by having ads stand out and have users conveniently see important ad information.
Three general rules in deciding how to choose your ad colors and styles:
1) Blending – refers to making the ad's background and border colors the same as the site's background color. Now, in case you don't have time to think about what colors and styles to use, this is where Google's pre-designed default ad style comes into play. You may use the default style to match your site's.
2) Complementing – making the ad and content complement by choosing colors that are already on the site but does not necessarily mean that they match the colors and style of the background and borders exactly.
3) Contrasting – choosing colors that would stand out on the site. This is recommended for sites that have a dark background.
Considering these tips, here are additional details on how to choose ad styles and colors when you want to further customize how your ads look. Work on these five different elements of your text ads.
Borders
In general, borders aren't necessary on your ad. You need to allow your ad unit to blend into your website. You can use the code #FFFFF (white) for a no border ad.
Titles
Based on most studies, blue titles generate the highest CTR (click-through rate).
Backgrounds
It is best to use the 'blending' technique for this. Make sure that if the background color of your site is white, have the background color of your ad to be white too.
Texts
Black is generally used for advertisements so it can be easily read. Rule of thumb: text colors should match the text from your website. This rule also applies to font styles and font sizes.
URLs
The basic strategy is to make the URL a color lighter than the text of the ad.
General tips:
Use colors for your ad text and links that already exist in your content
Consider a unique group of users – switch ad styles and locations to have your users engage
Find a balance between the ads and the content of the site
Test/experiment on your strategy. Use A/B testing (Google)
Don't use bright colors that are hard to see.
Don't use the curved corners option.
Make sure that the ad blends with your website's theme.
Check up on your advertisement every now and then to make sure it is best to look at.
Don't attract too much attention to the URL of the ad.
Try not to make the ad stand out 'too much' as this will cause it as being associated with spam.
Related Read: How to Know if your Ads Generate Accidental Clicks?
Conclusion
Still need help with your ad strategies, and boosting your ad revenue? MonetizeMore can help! Our teams of ad ops experts are standing by reading to take your ad revenue to the next level! Sign up for a Starter account at MonetizeMore today!
---
Related Reads: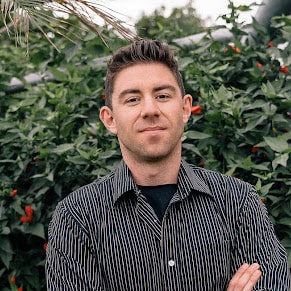 Kean Graham is the CEO and founder of MonetizeMore & a pioneer in the Adtech Industry. He is the resident expert in Ad Optimization, covering areas like Adsense Optimization,GAM Management, and third-party ad network partnerships. Kean believes in the supremacy of direct publisher deals and holistic optimization as keys to effective and consistent ad revenue increases.