This post was most recently updated on September 17th, 2019
Doubleclick Ad Exchange has released new blocking rules, particularly retargeted ads. This means you can choose to block Google Demand ads (GDN and DBM) from serving to your site. These are remarketing or interest-based ads that pick up user information from your audience. They are used to build interest categories – the ones you see in your Google Analytics data under Demographics report.
By default, interest-based ads are enabled for all your inventory. This ensures that you get a good number of ads competing for your ad slots. So choosing to opt-out can potentially decrease your earnings.
To block remarketed ads, do the following:
1) Logon to Ad Exchange.
2) Click on Rules from the top navigation.
3) Click Blocking from the left-hand panel.
4) Choose the type of ad to block (for example Display).
5) Click the default rule.
6) Select the tab: User-based data (Google Demand sources).
7)You can now block Interest-based category ads or Remarketing ads.
8) Click Save.
New UI Language, Tooltips, and Help Center update
Under "Cookies and data uses" in Adx blocking rules, Google has launched helpful tooltips, additional Help Center content, and new UI language. These updates support the decision of non-Google demand sources to disclose or not data collection and targeting.
Related post on Google's Ad Exchange: www.monetizemore.com/ad-exchange
You may also choose to opt-out of any data collection processes, cooking-matching, or interest-based information gathering by buyers through Adx' blocking rules. Here's how:
1) Logon to Ad Exchange.
2) Click on Rules from the top navigation.
3) Click Blocking from the left-hand panel.
4) Choose the type of ad to block (for example Display).
5) Click an existing rule or just create a new one.
6) Navigate to the tab: Cookies and data use (non-Google Demand).
Choose the type of inventory to include or exclude, such as:
Match-coding for subsequent data-based targeting on same users (web only — not applicable to Mobile In-App)
Data collection for subsequent use in targeting or remarketing
Targeting consumers based on interest categories
Targeting consumers based on remarketing
7) Click Save.
For more information, visit the Help Center: https://support.google.com/adxseller/answer/2913700
What's in it for Publishers?
It's important to know your existing blocking rules. When there are several blocks, the potential for ad revenue decreases since less advertisers or buyers will be competing for your ad space. There are publishers who opt-out of interest-based and remarketing ads, especially when the ads of their competitors appear on their site. This is one valid case for such blocking. Otherwise, in general, one needs to take caution when creating blocking rules.
Find out how we can help you refine ad targeting and overall optimization of your ad inventories. Sign up free to our Premium Publisher plan, or gain access to Google Ad Exchange – the best version of Adsense.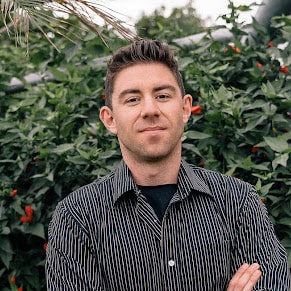 Kean Graham is the CEO and founder of MonetizeMore & a pioneer in the Adtech Industry. He is the resident expert in Ad Optimization, covering areas like Adsense Optimization,GAM Management, and third-party ad network partnerships. Kean believes in the supremacy of direct publisher deals and holistic optimization as keys to effective and consistent ad revenue increases.