This post was most recently updated on March 8th, 2021
A MonetizeMore alcançou o mais alto escalão em inovação de tecnologia de anúncios, vencendo o Prêmio de Inovação do programa de Parceiro Certificado para Publicação do Google 2020. A MonetizeMore foi escolhida por sua solução sofisticada de machine learning, para ajudar os editores a minimizar as fraudes de anúncios.
O Traffic Cop é o software de detecção e prevenção de tráfego inválido desenvolvido pela MonetizeMore, que usa machine learning avançado com algoritmos de impressão digital para identificar e bloquear o tráfego inválido. Isso mantém o inventário de anúncios do editor a salvo de perdas dramáticas de receita, que levariam a danos irreparáveis ​​nas relações com os anunciantes. Ele também fornece dados acionáveis ​​para ajudar os editores a evitar tráfego inválido e violações da política de configuração de anúncios, para que os editores não sejam colocados na lista negra dos anunciantes.
Este Prêmio de Inovação segue uma série de grandes conquistas da MonetizeMore neste ano. Em outubro, a MonetizeMore conquistou seu lugar no The Globe & Mail's Canada's Top Growing Companies, com um crescimento de 181% em três anos. O Google também nomeou recentemente a MonetizeMore como Parceiro Certificado do Google para Publicação na América do Norte, depois de passarmos pelos rigorosos padrões e políticas, demonstrando conhecimento especializado dos produtos do Google para editores e fornecendo serviços excelentes à comunidade de publicação digital.
"Quando o maior jogador da Ad Tech reconhece seu trabalho com um prêmio tão significativo, a sensação é incrível. A fraude publicitária é um flagelo da indústria de tecnologia de publicidade, que exige grande inovação para reagir e progredir. 
À medida que a indústria continua a evoluir, o mesmo acontecerá com a fraude publicitária, o que significa que a batalha está longe do fim. Estamos orgulhosos que o Traffic Cop esteja liderando a luta contra o tráfego inválido e outras formas de fraude publicitária. 
O Traffic Cop dá aos editores a tranquilidade de ter o software mais inovador disponível para manter um tráfego de alta qualidade e a segurança das receitas. Todos os tipos de empresas na cadeia de valor da programática podem se alegrar com isso! "- Kean Graham, CEO da MonetizeMore.
Precisa de ajuda para proteger sua receita de anúncios do tráfego inválido e da retenção receita? Inscreva-se no Traffic Cop hoje mesmo!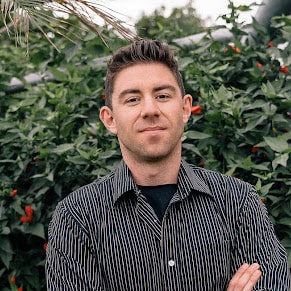 Kean Graham is the CEO and founder of MonetizeMore & a pioneer in the Adtech Industry. He is the resident expert in Ad Optimization, covering areas like Adsense Optimization,GAM Management, and third-party ad network partnerships. Kean believes in the supremacy of direct publisher deals and holistic optimization as keys to effective and consistent ad revenue increases.