MonetizeMore alcanzó el nivel más alto de innovación en tecnología publicitaria, ganando el Premio a la Innovación del Programa de Socio Certificado para la Publicación de Google, 2020. MonetizeMore fue elegida por su sofisticada solución de machine learning que ayuda a los editores a minimizar el fraude publicitario. 
Traffic Cop es el software de detección y prevención del tráfico inválido desarrollada por MonetizeMore, que utiliza machine learning avanzado con algoritmos de huellas digitales para identificar y bloquear el tráfico inválido. 
Esto mantiene el inventario de anuncios del editor a salvo de pérdidas de ingresos dramáticas que provocarían un daño irreparable en las relaciones con los anunciantes. También proporciona datos procesables para ayudar a los editores a evitar el tráfico no válido y las infracciones de la política de configuración de anuncios, de modo que los anunciantes no incluyan a los editores en listas negras.
Este premio a la innovación sigue a una serie de logros de MonetizeMore en 2020. En octubre, MonetizeMore ganó su lugar entre las principales empresas en crecimiento de Canadá, en The Globe & Mail, con un crecimiento del 181% en tres años. 
Google también nombró recientemente a MonetizeMore como socio certificado de Google para publicaciones en América del Norte, después de que pasamos por estrictos estándares y políticas, demostrando conocimiento especializado de los productos de Google a los editores y brindando excelentes servicios a la comunidad editorial digital. 
"Cuando el mayor influyente del Ad Tech reconoce su trabajo con un premio tan importante, la sensación es increíble. El fraude publicitario es un flagelo en la industria de la tecnología publicitaria, que requiere una gran innovación para reaccionar y progresar. 
A medida que la industria continúe evolucionando, también lo hará el fraude publicitario, lo que significa que la batalla está lejos de terminar. Estamos orgullosos de que Traffic Cop lidere la lucha contra el tráfico inválido y otras formas de fraude publicitario. 
Traffic Cop ofrece a los editores la tranquilidad de tener el software más innovador disponible para mantener el tráfico de alta calidad y la seguridad de los ingresos. ¡Todo tipo de empresas en la cadena de valor de la programática pueden ganar con esto! "- Kean Graham, CEO de MonetizeMore. 
¿Necesita ayuda para proteger sus ingresos publicitarios del tráfico inválido y la retención de ingresos? ¡Regístrese en Traffic Cop hoy!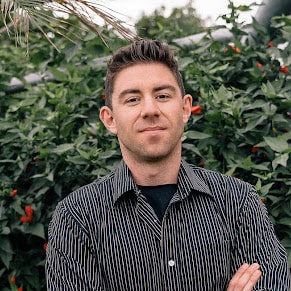 Kean Graham is the CEO and founder of MonetizeMore & a pioneer in the Adtech Industry. He is the resident expert in Ad Optimization, covering areas like Adsense Optimization,GAM Management, and third-party ad network partnerships. Kean believes in the supremacy of direct publisher deals and holistic optimization as keys to effective and consistent ad revenue increases.