This post was most recently updated on January 18th, 2023
We're pleased to announce that MonetizeMore has been ranked as a high performer in three categories of the G2 Summer 2022 Reports. G2, similar to Trustpilot is the world's largest & most trusted source for reviews in the SAAS & tech niche.
The MonetizeMore team is delighted to see our ad technology featured in G2's Publisher Ad Server Software Category & the publisher reviews that made our company reach this milestone.
Why do Publishers love MonetizeMore?
MonetizeMore's PubGuru Dashboard and Google AdX services are loved by 1000+ publishers around the world as it has helped them significantly increase their ad revenue with fewer ads.
Pubguru Dashboard: Sophisticated reporting for Ad operations & yield management including AI-powered header bidding, smart notifications, profit attribution reports, ad network reports, etc.
Google AdX: As a top Google Ad Exchange partner for publishers, we provide you with access to premium advertisers.
Traffic Cop: Top invalid traffic (IVT) detection & prevention tool that helps you block IVT, traffic bots, & nefarious actors from clicking your ads using cutting-edge technology & algorithms.
On MonetizeMore's G2 reviews page, a validated reviewer Thomas M. describes our ad technology as an "extremely helpful tool to bridge their ad optimization needs yielding great results." He went on to highlight his business' particular use case "In our Digital Business, ad optimization is the number one factor to success and revenue growth, this software helps us achieve this factor increasing the business performance".
Additionally, another validated reviewer and publisher, Andreas S. say that "MonetizeMore is an A+++++ service for anyone looking for Google AdX with overall monetization better than all Google Partners."
As of this writing, MonetizeMore has a ranking of 4.8 out of 5 stars from 22+ publishers. Most notably, MonetizeMore received a 9.3 out of 10 ranking for Ease of Use, a 9.5 out of 10 ranking for Quality of Support, and an 8.8 out of 10 ranking for Ease of Setup. We at MonetizeMore are thrilled that our customers recognize the value we strive to deliver.
Check out G2 reviews here: https://www.g2.com/products/monetizemore/reviews
The G2 Grids & Report Methodology
Ratings from G2 Grids' website are derived from user-supplied product reviews and market presence data and are used to measure customer satisfaction and market presence.
Featured products are plotted on a quadrant with four sections: Leaders, High Performers, Contenders, and Niche. The G2 algorithm is then applied to these reviews & data to calculate the market presence scores & customer satisfaction scores.
G2's market presence scores are derived from fifteen metrics based on user reviews, publicly available information, & third-party sources.
Customer Satisfaction Scores are based on user-submitted reviews on the G2 site, which list end-user product attributes.
G2 grid eligibility requirements for Publisher Ad Server Software Category:
Verified reviews in the category overall
3 or more products with ten plus reviews in the category
All key players included.
These awards give buyers legit insights into what solutions on the market are most likely to meet their requirements. As per the G2 Research Scoring Methodology, Scores are normalized by segment and category, meaning that they are relative to other products in the specific segment and may differ from segment to segment. The scores are later on scaled from 0 to 100.
What does the G2 High performer badge mean?
In each quarter, High Performer badges are awarded to the best-performing solutions in their respective categories. Based on validated product user reviews, the award recognizes a company's product, service, and overall user satisfaction experience. G2's algorithm determines winners through algorithms based on product reviews, social networking data, and online sources. The winners are then awarded and honored with the high performer badge.
MonetizeMore has been recognized as a top-rated site monetization and app monetization solution for publishers in the G2 High Performer Summer 2022 Report. Our Pubguru dashboard is loved by publishers for its easy interface between ad networks, smart notifications, and profit attribution reporting. We aim to go above and beyond when it comes to our customers, which is exemplified by the G2 High Performer badge. This is why MonetizeMore was easily able to attain outstanding ratings for ease of setup, ease of use, and quality of support in a matter of weeks.
MonetizeMore's tips for 5-star user reviews and exponential growth
1. Constantly upgrading our products
Our AdOps professionals are always working on improving MonetizeMore's cutting-edge tech products to serve even more publishers of all levels. Since our main motto is to empower publishers, we are working towards providing even more services that will revolutionize the programmatic industry. This is why we are always tweaking our Pubguru dashboard for a better user experience so that publishers can generate the highest possible revenue through MonetizeMore.
2. Pubguru University to educate publishers about AdOps
MonetizeMore's PubGuru University is the one stop shop for publishers to take courses on AdSense, Google Ad Manager, Advanced Ad Optimization, Google Ad Exchange, etc.
Not only courses, our blog, webinars, and case studies are totally free so that publishers can learn everything about our product and stay up to date on ad networks & the programmatic advertising industry.
3. A support team that is always there for you
MonetizeMore's support team is always quick to respond to publishers' concerns any time of the day 24/7. Anytime a user complained about a feature or told us something wasn't helping them, we immediately fixed it. Customer support and quality assurance were prioritized very early on to ensure quick responses to publisher issues. We at MonetizeMore focus on building long-term relationships with our clients, so they can enjoy our service year-round, as well as learn more about our products.
Conclusion
As social proof and assurance to MonetizeMore's products, the G2 Awards are important to show how legit we are to our current and potential users. Our team here at MonetizeMore is incredibly honored to receive the High Performer award for Summer 2022. With 92% of consumers refusing to purchase from companies without social proof and trust badges, this is a unique honor for us. Additionally, we received the "Users Love Us" badge, which indicates the ease of use and positive experience users have on our platform.
A special thanks to all our clients who have submitted positive reviews and continue to support our services. Your experiences motivate us to keep striving to develop products that empower publishers.
See why we were awarded the Users love us & High Performer badges by signing up for a starter account at MonetizeMore today.
Frequently Asked Questions
What is G2?
G2 is the number one trusted source for reviews in the SAAS, tech and business industry helping over 60 million users make informed buying decisions through legit reviews by validated users of the product or service. Consumers can review honest feedback and find new industry-leading tools on G2, and companies that excel in each area can receive awards (e.g. badges) to show their dedication.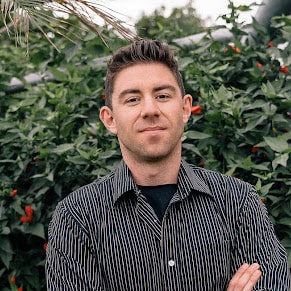 Kean Graham is the CEO and founder of MonetizeMore & a pioneer in the Adtech Industry. He is the resident expert in Ad Optimization, covering areas like Adsense Optimization,GAM Management, and third-party ad network partnerships. Kean believes in the supremacy of direct publisher deals and holistic optimization as keys to effective and consistent ad revenue increases.