This post was most recently updated on January 18th, 2023
Due to the boom of smartphones and tablets, the rise of social media, and the rapid embrace of almost all industries in technology, it is guaranteed that our chief purveyor of information and opinion about public affairs will not be left behind.
With a lot shifting their interest into looking for information and news online versus newspapers, we can basically conclude that it is automatic to think that user traffic is not an issue,  people go to online news sites, and where there is high traffic, the possibility is that's where the money is.
so while online news organizations such as CNN, NYT, JPOST can monetize their site in other ways (i.e events, donations, sponsorships, etc.), this article will tackle in detail on how to monetize news sites in the advertising arena. Let's start by letting you know who to partner with if you're in the news vertical.
Work with the best ad networks in news vertical
Evolve Media – The most typical ad unit for almost all news sites is the 728×90 and where Evolve Media can provide excellent CPMs. Fill rates are low though so it may require you to set it up for passbacks. Nonetheless, their performance is great and is really worth the implementation. They work well too with mobile ad units.
Related Read: Ad Network Review: Evolve Media
1) Media.net – They can monetize ALL countries with a 100% fill. This ad network is partnered with Bing and Yahoo! ads. Run them at a low-frequency cap with higher value CPMs.
Click here to sign up with Media.net and earn 10% extra for your first 3 months!
Related Read: Ad Network Review: Media.Net
2) Conversant Media – Comscore named them as the 2nd largest ad network next to Google. Their user interface is one of their strengths. You will have the flexibility to properly set up your tags and passbacks resulting in better revenue and CPMs.
3) Adblade / Taboola – both of these ad networks run native ads. These ads are integrated with the content – ads that are somewhat informative and does not annoy the eyes. They don't look like typical ads and has been very effective in whatever vertical it is.
4) TOK Media – news sites have tons of video content in them. You may want to bank on that and use TOK Media. They run good CPMs and fill rates.
Related Read: Ad Network Review: TOK Media
Trion – they are an ad network specifically running mobile ads. They provide good flat CPM rates and once in a while launch different campaigns where the publisher can get an additional revenue stream.
Consider best ad placements
We always mention that positioning is never-ending experimentation. What may be effective for other news sites may not be an effective set up in yours. Note that users are on the site for content and information. Above the fold may work best but always consider that ads within the article can be effective too but not so much that you may want to annoy the users.
And since they are after information, provide them more by recommending stories – use your native ads below the fold. Understand your user behavior and mix it with the basic ad positioning plus best Google tips on placements.
Related Read: Best Adsense Placements in 2014
Most news sites are high in traffic and so, the revenue potential is high, as well.  Since news sites are a great abode for advertisers, there are still some that push the envelope and break the rules. The last thing that you would like to hear is that Google disabled your ad serving or worst they banned your site. Do a quality check once in a while on all the ad placements and implementation on your site.
Related Read: Google Content Policy Violations and How Your Website Can Avoid Them
MonetizeMore is dedicated to helping you increase revenue based on your vertical. Sign up for a Premium account at MonetizeMore today to discuss your specific needs and solutions.
We can also sign you up for Google Ad Exchange – the premium version of Adsense.
---
Related Reads: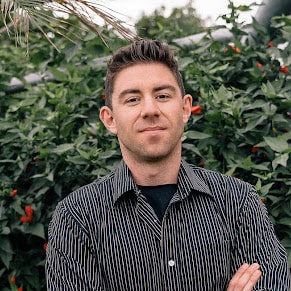 Kean Graham is the CEO and founder of MonetizeMore & a pioneer in the Adtech Industry. He is the resident expert in Ad Optimization, covering areas like Adsense Optimization,GAM Management, and third-party ad network partnerships. Kean believes in the supremacy of direct publisher deals and holistic optimization as keys to effective and consistent ad revenue increases.