This post was most recently updated on January 20th, 2021
Este 2015 continúa la batalla entre tamaños de anuncios para dispositivos móviles, mientras que surgen nuevos formatos no convencionales para anuncios. Los editores pueden elegir entre un gran repertorio de unidades y tamaños de avisos. Las opciones se vuelven más creativas año tras año, por lo que cada editor debe estar al día con estas brillantes innovaciones en todo momento.
Si desea renovar su inventario de anuncios para dispositivos móviles, quizás quiera echar un vistazo a esta información para obtener mejores resultados este año:
1) La unidad de beta abierto: 320×50
La unidad 320×50 para móviles de formato ancla es una unidad en versión beta abierta, disponible para todos los editores. La unidad 320×100 no se puede anclar. En resumen, está permitido (y muy recomendado) implementar unidades de anuncios 320×50 como anclas móviles, pero no cómo unidades de mayor tamaño. La unidad de tipo fija/ancla para móviles es una ubicación buena y nítida anti-desplazamiento que se encuentra siempre en la mitad superior de la página, por lo que genera más interacciones.
2) Los tamaños de anuncios para dispositivos móviles con mayor conversión
El año pasado comentamos, "El banner largo de 320×100 posee un mayor CTR en comparación con el tradicional de 320×50". En el  estudio Medialets Q3 2014 más reciente, los anuncios con mayor tasa de conversión fueron 320×50 y 320×100 para celulares, mientras que el 728×90 lideró en las tablets.
3) Pruebe con videos para móviles!
Este nuevo formato de anuncios usualmente obtiene CPMs altamente satisfactorios (podría variar de $3 – $10). Los anuncios de video para móviles le dan mayores oportunidades a los comerciantes de interactuar con sus clientes. Los tamaños de anuncios podrían variar. Elija uno que combine bien con el diseño de su página.
4) Mobile Rising Stars de IAB
En la reciente iniciativa Mobile Rising Stars, hecha por el Interactive Advertising Bureau, los participantes fueron calificados en base a los formatos de anuncios inscritos y su potencial para impulsar creatividad de marca a escala en dispositivos móviles. Algunas de las unidades de anuncios más interesantes para móviles son:
filmstrip
pull
adhesion banner
full page flex
slider
Actualización importante del algoritmo de Google para móviles
Google favorece a los sitios web optimizados para móviles por encima de los que no lo están. En Febrero pasado, Google anunció su plan de integrar como factor la "optimización para móviles" a su ranking de resultados. Esto significa que los editores con sitios web no optimizados para dispositivos móviles, con elementos muy pegados o muy pequeños, están arriesgándose a perder su puesto en el tope de los resultados de búsqueda Google. Tome ventaja de esto al optimizar su sitio web para dispositivos móviles.
Lectura relacionada: 3 Tips in Smart Mobile Site Design
MonetizeMore publica series anuales de las mejores prácticas, unidades y tamaños de anuncios, así como estrategias de optimización para editores de páginas móviles y de escritorio. Suscríbase con nosotros para mantenerse al día de las noticias y tendencias más relevantes del momento.
También puede registrarse GRATIS a Ad Exchange o convertirse en  Editor Premium.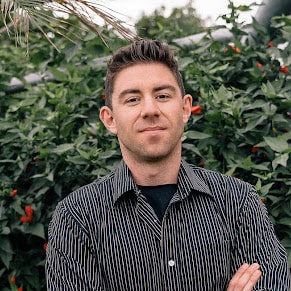 Kean Graham is the CEO and founder of MonetizeMore & a pioneer in the Adtech Industry. He is the resident expert in Ad Optimization, covering areas like Adsense Optimization,GAM Management, and third-party ad network partnerships. Kean believes in the supremacy of direct publisher deals and holistic optimization as keys to effective and consistent ad revenue increases.