This post was most recently updated on July 22nd, 2019
Facebook has set the world on fire with its innovative approaches to collecting user data and using it to sell advertisements to ad buyers, so when they announced their support service for video ads called Video Creatives, which allows advertisers to post video ads to promote their apps on the most popular social network in the world.
Even if you don't run Facebook ads, it's important to stay abreast of the latest developments in the ad world, as it will affect your CPMs, ad displays, and — ultimately — your total ad revenue.
Thanks to Facebooks's new service, advertisers can finally post video ads to promote their apps on the social network. Facebook's goal is to further entice users to download or try any app advertised on Facebook. Ever since Facebook's botched IPO — which was partly to do with poor mobile ad revenues —, Facebook has been trying to figure out its mobile ad strategy. Facebook's Video Creatives service is, along with Facebook Home, one of the ways it plans on making up for its previously-poor ad revenue.
Facebook's Ad Creative Options
By default, ad auto-play is muted, but Facebook users can simply tap on a video to hear the sound and to watch any ad video on full screen. Facebook has been slowly-but-surely adding video ads to the main Facebook News Feed. Facebook recommends that users upload ads that showcase the best features of their apps, including the use of lifestyle or product shots along with in-app screenplays. Frankly, we think that this type of advertisement style is much more effective than a lot of other ad styles, so we expect Facebook video ads to be around for a while.
Facebook Video Ad's Advantages
So what are the advantages of Facebooks's Video Creatives? First — and most importantly — it drives installations of apps. Remember, Facebook has been recommending that app developers advertise their applications on Facebook with video advertisements that show their apps in use. It's already proven to be an effective way to drive engagement and installations in the News Feed, and it is helping developers use their video creative to find new app install. According to tests done by Facebook, using video in mobile app ads resulted in increased install rates and decreased costs per install
More importantly for you — the Google AdSense and Ad Exchange publisher —, Facebook has simplified the ad-buying process with CPA bidding. This gives the option to bid for mobile app installs rather than other types of actions. This helps developers to manage their budgets and their installations.
Developers are only charged when a user downloads and installs their app, which offers them greater control over their spend on mobile app ads. Expect this feature to hit Google AdSense and Ad Exchange networks relatively soon; Google and Facebook are in a proxy war at the moment, and they are copying each others' features, so you should watch for CPA to be as common of a way of purchasing ads as CPMs are.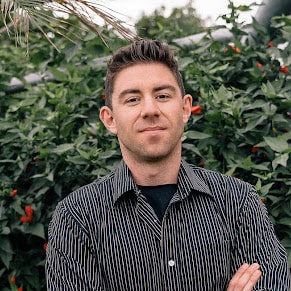 Kean Graham is the CEO and founder of MonetizeMore & a pioneer in the Adtech Industry. He is the resident expert in Ad Optimization, covering areas like Adsense Optimization,GAM Management, and third-party ad network partnerships. Kean believes in the supremacy of direct publisher deals and holistic optimization as keys to effective and consistent ad revenue increases.