This post was most recently updated on July 26th, 2019
Welcome to the fifth and last part of our Mobile Ad Optimization course! To recap, here are what we have previously taken up:
BONUS: Your last chance to get the full course!
Today, we're going to discuss how to stay compliant with AdSense policies and why it is important in your mobile ad optimization strategy.
Mobile websites should also follow AdSense for Content (AFC) policies. There are some special rules when it comes to implementing ads in mobile but there should always be a healthy balance between good user experience, quality content, and ad placements. The AFC policies are there to make sure of that.
Mobile has some specific AdSense Policies
The main challenge in staying compliant on mobile is that there is simply less surface area in smartphones compared to desktop or even tablets. Because of this, there are some main guidelines to be reminded of when considering where to place your ads on the mobile version of your site.
The same ad limit per page (3 ad units for AdSense and 5 ad slots for Ad Exchange) apply to mobile site.
Two or more ads are not allowed on the screen at the same time on a mobile site.
When using responsive website themes, check your sites on different devices because the ad positions may change into non-compliant positions and could put your account at risk.
Modification of AdSense code is allowed when using responsive ad units.
Placing a 300×250 ad unit Above the Fold is considered a violation. Consider placing a 320×100  ATF instead.
Common Violation: More than one ad per screen
A 300×250 ATF ad pushes the content below the fold. The reason behind this policy is that publishers should put content first before monetization in their site. Also, it violates the "one ad screen at a time" Google rule.
Related Lesson: Lesson 3: Use the 300×250 Mobile Ad Unit Below the Fold (BTF)
1) Always check your ad placements using different devices to make sure only one Google ad is showing on the screen at a time and that there is no ad-content overlap issues. Include this in your posting checklist if you have one.

2) Keep updated with Google AdSense policies. Subscribe to their blog if you haven't yet.
Having a separate mobile ad strategy could work wonders in increasing the ad revenues of your website. Just make sure you maintain a good relationship with Google by following its fair ad implementation policies.
Sign up for Doubleclick Ad Exchange if you want to maximize your mobile ad earnings.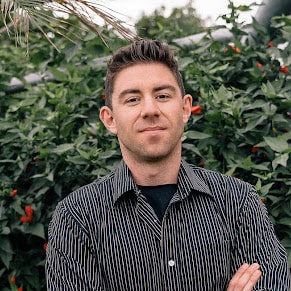 Kean Graham is the CEO and founder of MonetizeMore & a pioneer in the Adtech Industry. He is the resident expert in Ad Optimization, covering areas like Adsense Optimization,GAM Management, and third-party ad network partnerships. Kean believes in the supremacy of direct publisher deals and holistic optimization as keys to effective and consistent ad revenue increases.