This post was most recently updated on July 22nd, 2022
Google is strict when it comes to ad placements – making sure web users are not mislead to accidentally click on ads. Google policy has outlined a number of scenarios where one could get flagged for creating ad placements susceptible to accidental clicks:
1) Unnatural attention to ads
Asking too much attention from viewers is a no-no for Google. Ads that include flashy animations, arrows, and symbols pointing to the ad, ads on floating boxes or on sticky areas will surely get you in trouble. So steer clear from those and you'll be safe.

2) Placing ads under misleading header
Always remember to make sure that your viewers can easily identify which is the site's content and which one is the ad. One way to do this is to label your ads with "Advertisements" or "sponsored links" only. Listed below are the labels that should NOT be used:
"Feel free to click an ad."
"Contribute to the cause by clicking an ad."
"Help keep this site running. Check out our sponsors!"
"We need a new server. Support us!"
3) Aligning images with ads
When you see your site and found that your images look related to the ads, do not attempt to align your ads with your site's images. Usually, this happens when there's no space and labels in between site images and ads. Change your layout before you get dinged by Google.
Related Read: Top Ad Implementation Mistakes for Image-rich Sites
4) Site layout that pushes content below the fold
What would you feel as a reader when the moment you open the page, all you can see are the ads? Of course, Google feels the same way so they are not allowing their publishers to have ads that push the content down both on desktop and mobile. Such practice is not good for user experience.
5) Formatting content to mimic ads
This is one sure way to get flagged by Google for misleading user by formatting content to actually mimic the ads. Google does not allow publishers to format their content in a way that looks like an ad. This is very common in search result pages so be sure that your ads look distinct from your search results.
6) Offering compensation
This is one way of saying that you are bribing your readers for a click and anything that sounds similar to this kind of set up is not permitted.
7) The distance between ads and flash games
We all love games. They are our best friends when we are bored, but accidentally clicking on ads while you're about to win the game is never fun. Google recommends at least to have 150 pixels distance between the ad and the edge of the game, but some games might need to have more distance depending on how the game is played.
Now that we are aware of what can cause accidental clicks, we should also know where "NOT" to put your ads.
As you know, Google only allows 3 ads for content units, 3 link units, and 2 search boxes. They strictly implement that there should only be 1 large ad unit per page such as 300×600, 100×1050 or 970×250 formats. Be mindful as well, on where you are going to put the max number of ads so it won't look messy on your page. The number of ads allowed is also the same for mobile but remember that 2 or more Adsense ads may not appear on your mobile screen all at the same time.
Auto-refreshing a page even when the user did not request it is not permitted by Google. So putting your ads on pages that auto-refresh or auto-redirect is a violation of the policy.  Pre-roll ads are also included on the "Don'ts list". These types of ads show up even before the visitor can actually read the site's content.
Related Read: Adsense Policy on Auto-Refreshing Ads
MonetizeMore helps publishers stay compliant with Google's ad implementation policies. If you need advice on how you can get your ads enabled again, contact our team and we'll be glad to help!
Sign-up for FREE to Doubleclick Ad Exchange – the premium version of Adsense.
---
Related Reads: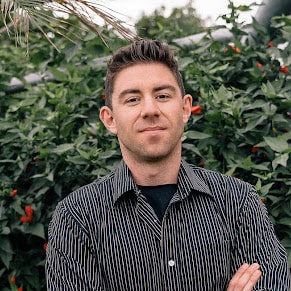 Kean Graham is the CEO and founder of MonetizeMore & a pioneer in the Adtech Industry. He is the resident expert in Ad Optimization, covering areas like Adsense Optimization,GAM Management, and third-party ad network partnerships. Kean believes in the supremacy of direct publisher deals and holistic optimization as keys to effective and consistent ad revenue increases.