This post was most recently updated on May 31st, 2021
Does your website get a lot of traffic from Reddit? Have you been struggling with invalid traffic and wondering if Reddit traffic can lead to invalid traffic for AdSense?
We all know Reddit, the social platform that almost seems like a forum. If you share information or links in the right group or post something that users like, it can drive thousands of visitors to your site. It might be difficult to say for sure whether Reddit traffic will lead to increased invalid traffic via AdSense and subsequent revenue clawbacks. Ad revenue clawbacks are when an AdSense publisher earns ad revenue, but it's deducted and not paid out because of invalid traffic concerns.
Google has an internal record of sites that flag for a high probability of invalid traffic, but it's not shared with the public. Given that Reddit is one of the top websites globally, it is safe to assume that their traffic would not automatically result in invalid traffic issues.
How can you be so sure about it, you might ask? Won't there always be risks involved with third-party traffic sources? Sure there will. There is no doubt about it, especially when dealing with ad networks such as AdSense, where invalid traffic is taken very seriously to protect the integrity of the network.
Also, be sure to read our article on where to find invalid traffic reports in AdSense.
The best course of action for AdSense publishers would be to have systems in place that automatically protect their ad accounts from invalid traffic. Unfortunately, apart from some general tips, Google nor AdSense don't provide publishers with the means to do so.
That's why we created our invalid traffic detection and prevention tool called Traffic Cop! It uses machine learning and fingerprinting algorithms to detect and prevent invalid traffic from seeing and clicking on your ads.
It's effortless to use and only requires adding a few lines of code to your site. You'll also get access to Traffic Cop's reporting system to monitor invalid traffic and see it work in real-time.
Asking whether Reddit traffic is invalid for AdSense is a realistic question, but do you do the same for all your traffic sources? Instead, having a tool to detect and prevent all types of traffic that lands on your site from resulting in invalid traffic will always be the best course of action.
Are you ready to finally stop worrying about invalid traffic? Sign up for Traffic Cop today!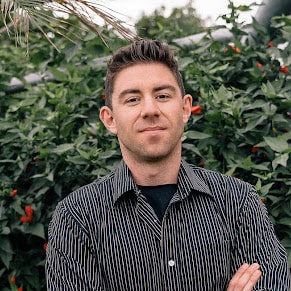 Kean Graham is the CEO and founder of MonetizeMore & a pioneer in the Adtech Industry. He is the resident expert in Ad Optimization, covering areas like Adsense Optimization,GAM Management, and third-party ad network partnerships. Kean believes in the supremacy of direct publisher deals and holistic optimization as keys to effective and consistent ad revenue increases.