This post was most recently updated on January 18th, 2023
So, you've decided to venture into programmatic video. Congratulations! You're making a smart decision that will help you reach new audiences and get your content seen by more people.
But before you can truly reap the benefits of programmatic video, there are a few things you need to do to make sure your campaigns run smoothly and achieve their full potential. In this post, we'll go over some important tips you need to know to improve video programmatic health in 2023.
Keep reading for tips that will help you get the most out of your investment in this growing advertising medium.
Outlook
Understanding the importance of programmatic health.
Utilizing reporting tools to assess current programmatic health.
Components of video signals coverage and how to improve.
Increase demand eligibility via higher organic user engagement.
Google recently released new data that revealed that improving the programmatic signal coverage correlates directly to increased eCPMS, fill rate, and instream video revenue.
Globally, publishers with high programmatic inventory signal coverage see a 25% revenue uplift on average compared to inventory with low programmatic inventory signal coverage. (Source: Google Ad Manager Internal Data, Q4 2020 – Q1 2021, Global)
The numbers below speak for themselves.
Breakdown
There are 4 key things that buyers value in their video inventory. The box section covers video signals, which we'll discuss in the immediate section.
Buyers value video inventory that is…
Protected: Spam Signals , Format friendly (TrueView)
Targetable: Audience Lists, Demographic Information
Brand Safe: Page Context, Trusted Source
Viewable: Viewability Measurement, 3P Verification (The 3P's are Premium, Placement and Player).
Utilizing reporting tools to assess current video programmatic health
First, let's understand how to report and assess on your current programmatic health score.
When it comes to reporting programmatic health, these specific reports will be divided into 2 phases. The first phase was the launch of Historical Reporting in Query Tools.
This tool enables you to drill into the programmatic health of specific slices of inventory. For instance: line items, ad units, platforms or apps.
You can generate a report applying the following many dimensions:
User Identifier Status
App names, Domain
Predicted Viewability Bucket
Now, in the second phase, i.e the newer phase is the programmatic video signal dashboard. It's a network-level snapshot of your instream video inventories programmatic signal score that appears in ad manager. You'll be able to view this whenever you want.
Since this is not available yet, stay tuned for the general launch very soon.
Now, I'd love to highlight our existing programmatic health reporting tools. This helps you address key questions like:
Why is some of my inventory performing better in the auction than others?
How can I improve the programmatic performance of my inventory?
Goal:
Allow publishers to identify the inventory that meets the 3 key criteria programmatic buyers look for:
Viewability- Meeting the 50% threshold and getting as close to 100% as possible.
Presence of an advertising identifier such that audiences can be reached and frequency capped.
Comes from a known and brand safe/app.
You can customize the dimensions, user identifier status, predicted viewability bucket and app name or domain, alongside the ad exchange metrics to gain insights into inventory subsections that performed well or poorly at providing each of those signals.
Components of Video Signals Coverage and How to Improve
Here, we can see the 3 key signals:
Audience Identifier Status: Signals passed by publishers to help buyers perform audience targeting.
Brand Context Signals: Signals that contribute to safer and defined inventory.
Viewability: Signals that indicate a premium video ad experience.
Let's break each of these down one by one.
Audience signals enable buyers to deliver their message to their target user at the right time
They are resettable and privacy safe while helping to enable buy site targeting features such as:
Frequency capping
Interest-based advertising
Inferred demographics
To improve the audience signals coverage ensure device identifiers are being sent.
Ensure you are using the latest version of the IMA SDK.
IMA SDK collects and includes audience signals in ad requests automatically.
Ensure that user-based data is not blocked in the Protection tab.
For CTV and mobile app inventory, pass resettable device IDs for user targeting.
You should always check the protections tab in your Ad Manager UI to ensure that user-based data is not being blocked across your inventory.
Next, let's shift to Brand Contexting Signals:
Pass brand context signals to ensure brand safety. Signals give advertisers confidence where their ads show.
Buyers prefer to bid on inventory rated G or Pg, which comes from knowing the URL or app name the inventory is originating from and ensures the video content is appropriate for a buyer's brand.
Brandsafe inventory typically generates higher fill/eCPM. Our SDKs ensure proper targetability signals usage. Ensure that all devices are using the most up to date IMA SDKs.
Additionally, please make sure that the URL and description URL is being passed across all ad requests. Now there are a couple of additional considerations to keep in mind for CTV and mobile app inventory.
For CTV: claim your CTV app location id and map the ad unit specifically to that CTV app location.
For Mobile: Use app ID, app name and app store URL in your mobile ad requests.
Now finally, let's dive into viewability which includes quite a few options for customization and optimization.
At a high level, viewability is optimized by the three P's of video viewability: Premium, Placement, Player.
Premium: Deliver a premium viewing experience regardless of what device or environment they are watching from.
Placement: Place your videos in an optimal location to be easily seen.
Player: Make your video player the most prominent element on the screen.
Consider split testing & manual experiments to test the various suggestions. Measure the impact on video performance and reiterate.
Premium Experiences
Build a dedicated video section to drive traffic directly to your videos. Driving traffic directly to your videos can result in more people watching your videos and ads.
Improving the page and app speed can drastically increase the viewability of your video ad inventory because if the video loads faster, people are less likely to leave before the video starts playing. To do this, optimize for speed and responsiveness. Ads load faster and better viewability rates on speed and responsive sites and apps.
This can be particularly important in emerging markets with slower connection speeds.
When pages load faster, ads load faster and viewability rates go up.
Use App Speed Reports to measure how fast app pages are loading and how long did a request takes to load in your app.
Use AMP format to ensure your website is fast and user-first. AMP supports the long-term success of your web strategy with distribution across popular platforms and reduces operating and development costs. Additionally, you can use progressive web apps to offer an app-like experience on the mobile web that downloads quickly and seamlessly.
Lazy loading for article pages means waiting to load the video & serve an ad until someone scrolls down further on your page. The infinite scroll which is also a form of lazy loading happens when the browser scroll bar keeps scrolling but never reaches the bottom of the page which causes the page to grow with additional content.
Lazy loading and infinite scroll can increase the speed of your site, reduce load time and latency and improve viewability of your video ads.
Minimize passbacks: Ads also tend to load more slowly when ad calls are passed from one ad server to another through a system called passbacks. The fewer the passbacks can happen, the faster ads can load, which can increase viewability rates.
Now our third and final recommendation for designing premium viewability experiences is to build responsive designs into your site or app to provide a great user experience no matter where someone's watching your content.
Responsive layouts can help you get started by optimally displaying site content across different devices which can help viewability rates go up. As people spend more time on mobile, it's increasingly important to optimize for the mob ad format.
Video viewability on tabs is the highest at 73% compared to desktop at 65%.
Placement
In general, we recommend moving video players to a higher and more centrally located position on the page. For example: above the fold videos are more likely to be seen, ad placement below the fold shouldn't necessarily be ruled out.
Stats say: while 73% of video ads above the fold are viewable, 45% of video ads below the fold are viewable too. Now, consider identifying where viewers are spending their time on certain pages and placing video players in those locations.
To test this, try moving the video player higher on your website and app to understand if the viewability rate changes. While 'top center' is typically the most viewable position on a page, take the time to understand where users spend their time on your website or app.
Now let's condition into the 3rd and final 3 Ps of viewability.
Player
Make the video player the primary focus of the page. Large video players have significantly higher viewability than smaller video players. Implement click-to-play to ensure high user engagement and viewability.
Click-to-play demonstrates an intent to watch the video and the ad within it. According to the state of app viewability report, For instance: a 2560 X 1440 video player has a 95% viewability rate on average, whereas an 804 X 480 player size has an 88% viewability rate.
Publishers should evaluate their video ad size inventory and move away from smaller video ads that don't level the viewability rate desired by advertisers.
Another important recommendation is to implement click to play because a person actually has to click the ad to play it and click the video showing their intent to watch the video and the accompanying ad within it.
Getting autoplay right is critical to the quality of your site or app experience. According to the better ad standard, auto-playing video ads with sounds can be disruptive to the user and lead them to close the website or app immediately.
And while muted autoplay is allowed, be sure your implementation is in line with the Chrome autoplay policy.
So, Chrome's autoplay policies are simple:
-Muted autoplay is always allowed.
-Autoplay with sounds are allowed, if the user has interacted with the domain before in a click, tap, etc, or on desktop, users' media engagement index threshold has been crossed meaning the user has previously played videos with sound.
-On mobile, the user has added the site to the home screen, which is another way of allowing audio with sound.
Now, top frames can delegate autoplay permission to their eye frames to allow autoplay with sound.
Best practices to look into:
How to use sticky players the right way.
Using viewable friendly ad formats and minimizing the use of eye frames
And to close out this deep dive into viewability, let's review some tips on testing out the 3 Ps of video viewability.
Tips to test the 3P's of viewability:
Create a new ad unit: Start by creating a new ad unit to help provide fresh results to test the viewability of your video inventory.
Try the 3 P's!
Premium Experience: Create a dedicated video page.
Placement: Move the player placement to the top of your page or app so that it's front and center.
Player: Implement a larger player size & consider implementing click-to-play videos.
 A/B test: Google Ad Manager tags can fire a callback event when an impression becomes viewable allowing you to test different layouts and ad placements.
Increase Demand Eligibility via Higher Organic User Engagement
Now buyers want to know your users are interacting with the page before they bid on inventory.
The following tips help indicate user engagement as such:
Tip 1: Unmute video
Why does unmuted video matter?
For Trueview to be eligible, video placements must be audible by default.
With autoplay, it is common to mute sound by default.
Autoplay with sound is allowed if:
 The user has interacted with the domain (click, tap, etc). On desktop, the user's Media Engagement Index threshold has been crossed, meaning the user has previously played video with sound.
The user has added the site to their home screen on mobile or installed the PWA on desktop.
Alternative: Consider implementing a click to play UI.
How to improve?
Review implementation across devices and verticals.
Do check:
Where Video playback is click-to-play, typically sound is unmuted. Ensure that you have unmuted the click-to-play inventory.
Where video playback is autoplay, typically sound is muted. Check if you have considered click to play as an alternative to autoplay.
Tip 2: Increase Player Size:
For Trueview to be eligible, video players need to have a player size of at least 256X144. So, consider increasing your player size there.
Conclusion
This was the walkthrough of programmatic video best practices you need to follow in 2023 to reach and engage new audiences and get your content seen by more people.
Ready to take your ad revenue to the next level? Sign up for a professional account at MonetizeMore today.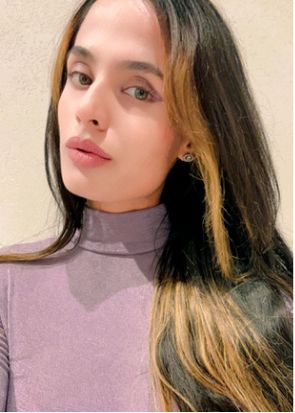 With over seven years at the forefront of programmatic advertising, Aleesha is a renowned Ad-Tech expert, blending innovative strategies with cutting-edge technology. Her insights have reshaped programmatic advertising, leading to groundbreaking campaigns and 10X ROI increases for publishers and global brands. She believes in setting new standards in dynamic ad targeting and optimization.