This post was most recently updated on September 15th, 2021
is an online advertising strategy that can help your brand be visible for the viewers even after they leave your website. Retargeting or also known as remarketing drops a "cookie" to mark the user's browser so it can follow your website's visitors anonymously.
This can also be very beneficial if you want to monitor the type of users who are interested in certain ads on your site. Simply put, retargeting displays the right (relevant) ads to the right audience.
To make retargeting possible, you must put a code that serves as a tracking device on your website. This code is called "pixel" which is unnoticeable and will not be obtrusive to your visitors. Putting a pixel on your website can be possible using DFP.
Reminder: Before you start with this process, be sure to contact your Doubleclick representative and have the "Audience Segment" feature enabled.
Once the feature is available to you, you have to create a first-party segment on DFP. Connect this first-party segment to your placements and set values and attributes such as page views so you can sell selected inventories to your precious advertisers.
How to implement Pixel tags using your DFP
1) Log in to your DFP
2) Go to "Inventory"
3) On the right side of your DFP, choose "New audience segment"
Example: Your "Dining Out" section consistently sells out, but your advertiser (a local restaurant) wants to reach users who are researching restaurants. You can create a segment "Restaurant Enthusiasts" defined as two page views in three days. Once a user meets that criteria, they are placed in that segment. So, when they go on the Sports section of your site, they will be served the ad for the local restaurant, even though they're not in the Dining Out section. The advertiser has the opportunity to follow a user's interests across your network.
Note that: CPMs for Audience targeting should be higher than run-of-site CPMs, as DFP Audience transforms run of site inventory into premium inventory.
Source: https://support.google.com/dfp_premium/answer/2990419?hl=en
4) Type in the desired name of the segment (i.e. "Restaurant Enthusiasts" ) and choose "Active" for your status.
5) Be sure to assign categories on your segment.  This is not required but is highly recommended. Then choose "Audience Pixel Segment" option.
Note: We highly advise not to modify any populated criteria, just add categories for more detailed and filtered criteria.
What are Audience Pixels?

Pixels allow you to target segments from areas of your site(s) without having to use DFP ad tags. Pixels also allow you to target segments from partner and advertiser sites.

Example: Advertiser retargeting. Use Audience pixels to create targeting opportunities for advertisers to re-target to their customers. Let's say that Credit Card ABC is interested in targeting users that have visited their site (www.creditcardabc.com) when they are on your network. You could collect and target these segments by following these steps:

Leverage DFP Audience pixel technology. Work with Credit Card ABC to implement an audience pixel. Learn more
Create an Audience segment of "Credit Card ABC Users"
Target ads to "Credit Card ABC Users" across your network
Source: https://support.google.com/dfp_premium/answer/2990419?hl=en
6) Next is to specify the membership criteria. Make sure that each view will be added to the segment so we recommend that you populate the single page view segment. You can definitely change the values of the segment based on the criteria that you want and need.
7) Click save and populate. It will generate the tag automatically. Copy the audience pixel tag and implement it on your site.
Conclusion
Need help with your retargeting audience? MonetizeMore is a Google Certified Publisher Partner and can help you build out your different audience segments in DFP (Google Ad Manager) and ensure you maximize your ad revenue! Sign up for a Professional account at MonetizeMore today!
---
Related Reads: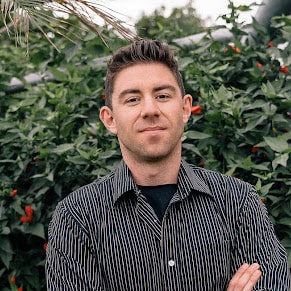 Kean Graham is the CEO and founder of MonetizeMore & a pioneer in the Adtech Industry. He is the resident expert in Ad Optimization, covering areas like Adsense Optimization,GAM Management, and third-party ad network partnerships. Kean believes in the supremacy of direct publisher deals and holistic optimization as keys to effective and consistent ad revenue increases.