This post was most recently updated on July 12th, 2019
Driving a programmatic strategy has become so much more sophisticated these days with header bidding, Google Exchange Bidding, and server-to-server setups. Ad optimization has moved to the tech development end and customizing it to a particular site has never been more important. That's why we decided to start a new content segment of deep dives into the programmatic ad strategies of the largest publishers in the world.
This month we're doing Imgur.com which has been successful in running a relatively more sophisticated programmatic ad strategy which I'm sure has paid off. Below are some screenshots and comments based on some optimization wins and some recommendations they can follow to increase their revenue:
#1: Here's a great opportunity to place a leaderboard for desktop (728×90), tablet (728×90/468×60) and mobile (320×100 & 320×50). This area is precious from an ad standpoint because it's highly viewable and it's in an area where actions tend to happen. Whenever you can have an ad in an area where a user has to stop and think, they are more likely to notice the ad and purposefully click on it.
#2: Proper bid scaling should be implemented and updated at least on a weekly basis. Imgur.com has scaled their bids here but only to convert gross bids into net bids. It's important that the Imgur team measures the discrepancies between what DFP and header bid partners report and scale the bids based on those discrepancies. This would increase the accuracy of the bids based on what Imgur gets paid and ensures that the actual highest bidder wins the bid.
#3: Well done Imgur! Managing content quality on a manual basis can be quite cumbersome especially for a site like Imgur with millions of pieces of content. Imgur has built an automated system to segment their content so that the more sensitive ad networks do not end up on non-family friendly content. It's important to be ad safe, and automation is the best way to get there!
#4: The 120×600, 234×60 and 300×50 units are old sizes that are rarely purchased by media buyers these days. They are quickly being forgotten, and there's no reason to run them especially with DoubleClick Ad Exchange (AdX) flex sizing. If you want the ability for AdX to run a 120×600 and 160×600, then run a 300×600 and allow 60% horizontal size flexibility. This way AdX can serve those smaller sizes when one of those ad sizes bids the most for that ad impression.
#5: Imgur does a good job detecting the percentage of their users that use AdBlock and segmenting their audience with this code. With this tech, they can choose to monetize their audience in different ways like requiring a paywall, asking for donations, upsell a subscription or just ask them to take off AdBlock.
#6: Great job Imgur! You're only running the active HB partner adapters within the header. Some publishers that run Prebid mistakenly run every adapter available which slows down the page load time and hurts the user experience. Publishers should take note that you want to keep your header wrapper as lightweight as possible!
#7: Imgur is many versions behind the latest version of Prebid. We'd recommend either being on the latest version (1.0) or one version back (0.30) to allow the community to work out the kinks. There are many important Prebid features and improvements between Prebid 0.21 and 1.0.
#8: Great job on getting started with video header bidding! Not many publishers are at that point yet. There aren't too many header bid partners that support it yet, but it's great to see Imgur is ahead of the game and enjoying the fruits of a header bid auction outside of the display.
#9: Imgur is currently running seven header bid partners: AOL, Index Exchange, OpenX, DistrictM, AppNexus in the header wrapper and Amazon outside of the header wrapper. While it is sub-optimal to run a header bid partner outside of the header wrapper, this is an unfortunate policy that Amazon tends to require to the detriment of publishers and the industry. Hopefully, this policy will change over-time to ensure a more efficient and fair auction.
While the seven header bid partners are quite strong, they are missing some high performing header bid partners: Facebook, Defy Media, Sekindo, Conversant, and Brealtime. We'd recommend Imgur should test these new header bid partners within each possible variation to determine the right number of header bid partners and which header bid partners earn Imgur the highest page RPMs.
#10: Imgur is running a static timeout of 1000ms which is standard across publishers that use Prebid. Additional optimization should be used. We recommend implementing a dynamic timeout that extends the auction until the target number of bidders have responded with bids. Once this is setup, it'll be important to report on the results and find the variation that gets the highest page RPMs, strongest viewability and fastest page load time. It will be a balancing act, but with the help of machine learning optimization algorithms, dramatically better performance is attainable.
There you have it, Imgur has done an overall great job on driving their programmatic ad strategy and still has some valuable opportunities to grow their page RPMs and ad revenues further.
If you would like to learn more on how MonetizeMore could help implement each recommendation on your site, or you would like us to do a deep dive on your premium publisher network, then please sign up for a free consultation.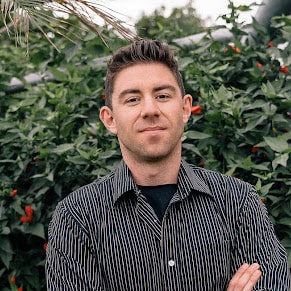 Kean Graham is the CEO and founder of MonetizeMore & a pioneer in the Adtech Industry. He is the resident expert in Ad Optimization, covering areas like Adsense Optimization,GAM Management, and third-party ad network partnerships. Kean believes in the supremacy of direct publisher deals and holistic optimization as keys to effective and consistent ad revenue increases.